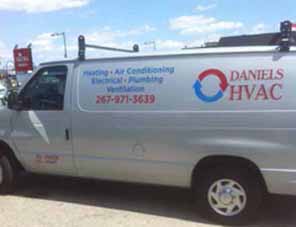 5 Benefits of Using Professional Heating Services
These days, property owners like handling heating services on their own. Of course, there are minor projects that you can handle, but certain projects are best left to the professionals. Heating services include installation, maintenance, and repair, and it's best to consult a heating service pro.
Quality services
Having a warm and comfortable home is everyone's right and there is no better way of making a home more comfortable than using a heating system. Trained heating service technicians can handle everything from installation, maintenance, and repair of your heating system. With professional heating services, you enjoy more reliable heating services as well as long life expectancy and other benefits of your heating equipment and systems.
Commitment to excellence
Daniels HVAC Professional heating service technicians are committed to providing exceptional service to all residential and commercial properties. Whenever they are contacted, Daniels HVAC will provide you with the best heating installation, repair, and maintenance services.
Safer functioning of your heating system
Using Daniels HVAC professional heating service technician to install a new heating system or maintain the already installed one guarantees you safer home. It gives you the much-needed peace of mind in knowing that your heating pump or furnace is functioning properly and safely. Without proper training and expertise, you could put your property and family at risk.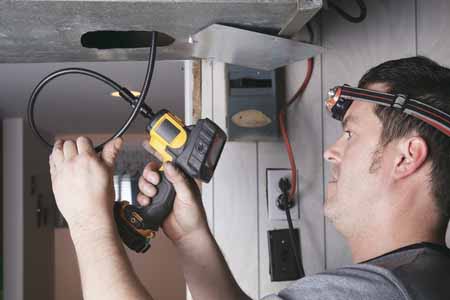 Help you choose the right heating system
A professional and licensed technician can help you the right heating system for your property. They experience that helps them determine the most efficient unit for your home. They will also offer you helpful advice and preventive maintenance tips. They are committed to keeping up with the changing technology and offer the best services.
Repair and heater system that last
Even professionally installed heating systems require heating repairs service at some point. Professional technicians offer fast and accurate services that last for a long time. They will identify the exact problem of your heating system, provide appropriate fixing methods and make sure the trouble is solved once and for all. Having a professional technician keeps your heating system functioning for longer and with efficiency. Replacing a heater is expensive, but using professional heating service technicians keeps the heating system working for long reducing the cost of replacing and regular heating repair service Philadelphia.
Useful Links
Learn More about Heater Repair Services offered By Daniels HVAC Philadelphia – Click Here
See what our customers are saying about our HVAC Repair Services Philadelphia – Click Here