Testimonials for Furnace Repair Philadelphia and AC Repair Philadelphia, HVAC Service Philadelphia
See more testimonials or tell us how we did at: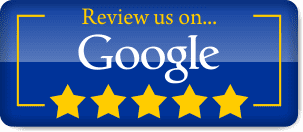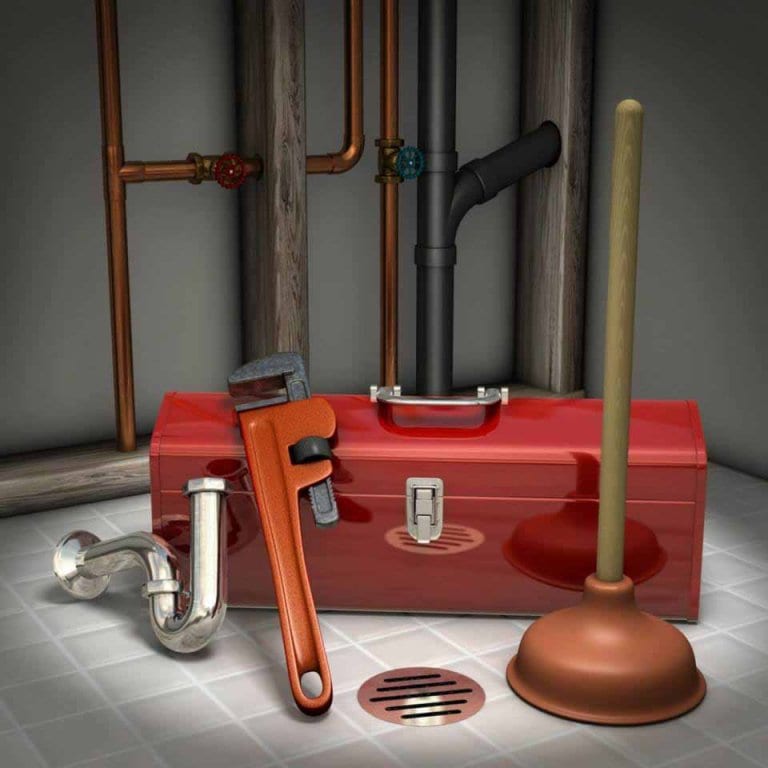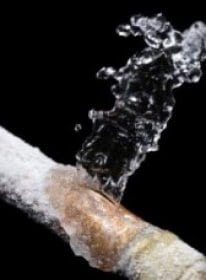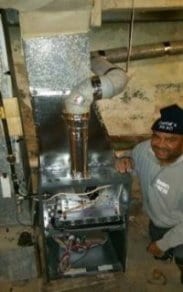 Brian Seltzer
Rarely write reviews online, but felt doing so was important in this case, given how excellent it was to work with Nate. 
To sum up our experience with Nate, we found him to be…
• Prompt and thorough in responding to both phone calls and text messages.
??? Totally accommodating and flexible, immediately fitting our air conditioning unit check-up appointment into his schedule for the morning after our initial call was placed (his urgency was greatly appreciated, with the local forecast calling for 90 degree temperatures later in the week).
• Extremely knowledgable, providing us with helpful HVAC maintenance tips throughout his visit. The extent of his knowledge, along with his various licenses, was reassuring.
• Very efficient, streamlining his work so that no additional or unnecessary expenses were required.
• Friendly and pleasant.
• Reasonably priced.
All in all, it was a pleasure doing business with Nate. Without question, should we encounter any HVAC issues in the future, a call to Nate will be the first one we make.
---
Amber Nelson
Talk about top notch service!! Mr. Daniels (Daniels HVAC) was professional and competent from start to finish. He went above and beyond for what I needed and not only completed my job but also provided so much knowledge for other issues I brought to his attention in my home that I had concerns about. He even took extra time to explain things and was patient through the entire process with my husband and I (because we had so many questions). I never felt rushed or pressured. I felt he was both honest and upfront. His prices were very reasonable and the job was done right!!!! He definitely has a customer for life:) 5 star service at its best!
---
Hannah Righter
I contacted Daniel's HVAC on a Sunday evening for my inefficient central air. Daniel's came out within 24 hours and within 45 minutes the system was up and running wonderfully. Daniel's was timely, well priced, and explained all the work he did. Would call again in a heartbeat.
---
Laurence Floyd
Daniels HVAC, provided excellent, professional services. Their company came to us last summer and saved the members of a108 unit property from a miserable summer. I thank him for being there for us. The statement that they make about what one company won't do another will is true. We had a few compressors that other companies said they wouldn't work on because they were to old and Daniels HVAC brought them back to life and it was this time last year that he serviced them and there still going strong. Thank you, looking forward to working with you this summer.
---
Jelena Loncar
My experience was so fantastic with Daniels! Nate came over immediately after hearing of my A/C trouble and was very quick with his service. After hearing that I am a first time homebuyer, Nate took the time to teach me about my unit and showed me what certain things do/mean. He answered all of my questions AND took care of a few miscellaneous things that I wasn't sure how to deal with. This service was above and beyond what I was expecting and I will absolutely be sticking with Daniels for my own home as well as recommending them to my friends!
---
Cheryl Simpson
Courteous, Dependable and very knowledgeable about his service. I would not hesitate to recommend to my family and friends. In closing, you will not be disappointed.
---
Fred Clarkson
We were afforded the opportunity to have Daniels HVAC Company of Philadelphia to do work for us and the work was superb and thank you for being on time, and thank you Mr. Daniels for having you and your workers covering my floors, it saved us there's not many companies that take time and explain the way you guys did it made us feel like family. Thank You
---
Rob Thomas
I'M FOR EVERY GRATEFUL….. I must say that this outfit is heading in the right direction. Unfortunately that gentleman that made such derogatory remarks as to claims of a service fee not being warranted is ludicrous…. come on Philly, we know this brother really didn't have any money right! However I had to come to the rescue due to this business saving my Great Aunt's life in South Philly. I work out of town and what not and was called by her just as winter approached this year she was having issues with her unit. However, I was told about Daniels HVAC and called them to go out and check it for me. It turned out that 2 weeks prior my Aunt was complaining about being sleepy and tired with slight headaches. I didn't think of it but this is a sign of carbon monoxide poisoning. It turns out this brother checked out everything and the handler is old and the unit period … however with his state of the art technology instruments he was able to detect carbon monoxide levels that's lethal. Its a blessing he went because anyone else might have just patched the job and left. They not only repaired the furnace but actually drove over to Jersey to acquire a part that couldn't be found due to the age of her system. This company has not only saved possibly my Aunt's life but she just turned 97 years old December 2015. My family is greatly appreciative and thankful. This company's integrity , knowledge and professionalism is above any I've ever witnessed or dealt with. What could have turned out to be a grave tragedy for our possible lost was well worth the $1,600.00 dollars it cost to repair her heating unit. I'm even having them replace the complete unit to update it this summer. After 3 estimates in the city of averaging around 9-10k , Daniels HVAC will be able to accomplish the same for 6-7K. I'd recommend this company to JESUS if he needed air or heat in heaven!!!! For the young man that distastefully commented on this company, I'd suggest you get estimates and facts of how any company works that offer a punch out service that request a fee. It's the normal in this profession and no one is out to get you but you. You may want to apologize and have them come back out and take care of your problem. It could save your life or that of your family. Brotherly Love should be their MOTTO!!! MUCH THANKS TO DANIELS HVAC OF PHILLY BABY!!!
---
Jovan Washington
i had been trying to get help for 3 months.every one on home advisor just wanted to sell me a new heating /ac unit/they wanted 5000 dollars.don't trust them or home depot.I found Daniels hvac on craIglist.I called and nate told me he could come next morning.He came on time ask me what happen then he went work/he told me that person i had who installed the unit did a piss poor job.but anyway he stay until it was completely fix./don't use anybody else if you want it done right use daniels.
---
Sonia Belasco
Mr. Daniels was great – he came quickly, was able to diagnose the problem and explain to me extensively how the system works, and gave me tips about other issues that I might need to fix in the near future. I appreciated his honesty and attention to detail, as well as his willingness to spend time helping me understand my HVAC system.
---
Nicki Martinez
I was in need of a of contractor to replace my hot water heater which was leaking. Daniel's HVAC was referred tome my by a relative who had used this company several times before. Mr. Daniel was straight forward and informed of any and/or all difficulties in replacing my hot water heater. Unfortunately, my old hot water heater would not drain and Mr. Daniels was able to remove the unit and drain it manually outside without the heater bursting. I appreciate that he did not let this discourage him because removing that unit with that amount of water was tricky. He also removed the old unit for no additional cost. I would recommend Daniel's HVAC any day. He did a really good job. Thanks, E. Pritchett (homeowner)
---
ZIna Johnson
My technician was clean, courteous, and on time!! Completed my repair in a timely manner. Daniels HVAC comes highly recommend by me!
---
Katrina Tennant
Mr Daniels just left! Awesome service, reasonable pricing and very knowledgeable. I would definitely recommend his services to others.
---
Tiffany Davis
The BEST HVAC guy in Philadelphia! Fast & Effecient Service!! Always fair pricing! Thanks Nate for your help!
---
Charles Lawrence
Fast and professional service. The service was exceptional, that I referred Daniels HVAC to a close friend.
---
Jack McMaster
Fast and professional, reasonable prices, knowledgeable
---
Andy Parker
I called them on a Sunday afternoon at 2pm. He arrived at 3pm and diagnosed and fixed my problem. He was super nice and educated me on what to look for in the future. Fair price for same day service. I would recommend them to anyone who needs service. Thanks. Andy
---
Jacob H.
I just had the opportunity to use Daniels HVAC for the first time this weekend. My central air conditioning was not cooling. I called Mr. Daniels and he immediately set up an appointment. When he arrived, he was very polite and professional. He discovered the problem, showed me the situation, and quickly fixed it. My home was cool again! He was very outstanding, so much so that I have decided to abandon the Heating and Plumbing company I have used for over fifteen years. (They did not service Air Conditioners). His charge was reasonable, which made his service more appealing. He even discussed my fountain out in the garden, making helpful suggestions to me. I could not be more pleased with Mr. Daniels and I would recommend him, and will recommend him, to others.
---
Carroll Park
Thank you so much, Mr. Daniels, for responding very timely to my call!  You are professional and competent and provided excellent customer service.  We are 'very cool' now in our home, thanks to you.
---
J.V.O LIN
Daniels HVAC helped us with a carbon monoxide issue which is a very poisonous, non detectable Gas. There was a problem with the heater and he arrived on a fast and timely manner and he was also very concerned because he knew of the dangers of carbon monoxide, it took him no time to fix the problem and he's a very reasonable man and I guarantee you if your use Daniels HVAC you won't regret it.
---
Diane McWilliams
3 months ago-Oh my god 1 of the hottest day in August came home to busted hot water tank and a flooded basement, water everywhere,  who I'm gonna call [Daniels HVAC] came less than 1/2 hr took one look an got 2 stepping. Immediately pump all the water out & used fans to tried up the excess. This was all in same day, he removed the busted tank & replace it with a new one. Thanks Mr Daniels your my number 1 plumber.
---
Denise Centofantiin
the last week Highly recommended. I found Daniels HVAC on line during an emergency… I knew it would be difficult to have someone come out during a heat wave but I got a call back right away. I wxplained that my airconditioner stopped working and that I have someone very sick at home that I have been taking care of. He told me he would be there within two hours. I was so happy. Then, Nate called and said he could be there sooner, he did and as soon as he arrived it started pouring rain…. Nonetheless, he kept working, figured out the problem immediately and fixed it. Nate was very kind, professional and I recommend him highly. Price was reasonable and my air conditioner worked better than it ever did. Great service. Very satisfied. Thank you!
---
Gregory Johnsona
My AC system was dripping water inside the house so I had to turn it off on one of the hottest days of the Summer.  I called Daniels HVAC and Nate was at my house on the same day.  He diagnosed the problem and fixed it within an hour.  This is customer service that you just don't see anymore.  He later called to let me know that some recent work I had done may be hazardous, informed me of the details, possible dangers and how to resolve the issue.  He was prompt, reasonably priced, cleaned up after himself and was an overall pleasure to work with, as he is a pleasant and personable.  I don't write many reviews, but I strongly recommend Daniels HVAC.
---
Ben Addison
True PROFESSIONALS!!! I am a Craftsmen in a different industry and I truly appreciate these gentlemen! The technician was at my home with my wife while I was was at work. According to her he was promised, courteous, as well as polite. He took the time to walk us through the diagnostic process. He walked me through via phone. I would trust him with keys to my home. I will never call a chain that starts with S and ends in an A again. Daniel's is my first and last call, always! Thanks for the great service.
---
Jelena Loncar
My experience was so fantastic with Daniels! Nate came over immediately after hearing of my A/C trouble and was very quick with his service. After hearing that I am a first time homebuyer, Nate took the time to teach me about my unit and showed me what certain things do/mean. He answered all of my questions AND took care of a few miscellaneous things that I wasn't sure how to deal with. This service was above and beyond what I was expecting and I will absolutely be sticking with Daniels for my own home as well as recommending them to my friends!
---
Janna Frieman
This was our first issue with our A/C, and this family operation was SO lovely to work with. Excellent customer service, diagnosed our issue, fair price for diagnosis and fix. Will definitely use again for any issues in the future.
---
Marcos Vazquez
Fantastic experience. He arrived early, had upfront pricing, found my issue, told me items I could wait on, and even gave advice on other things with my system. Found my HVAC guy in the city! Will 100% use again!
---
Sahaad W
Nate is awesome! Great work at a reasonable price. Made solid recommendations and was a pleasure to work with. He also did a full check of other areas of my home advised me to schedule maintenence down the line. Really exceptional service and fast. He explained everything he was doing and why and showed me everything. I learned a lot and he will definitely be my go to for all my HVAC needs!