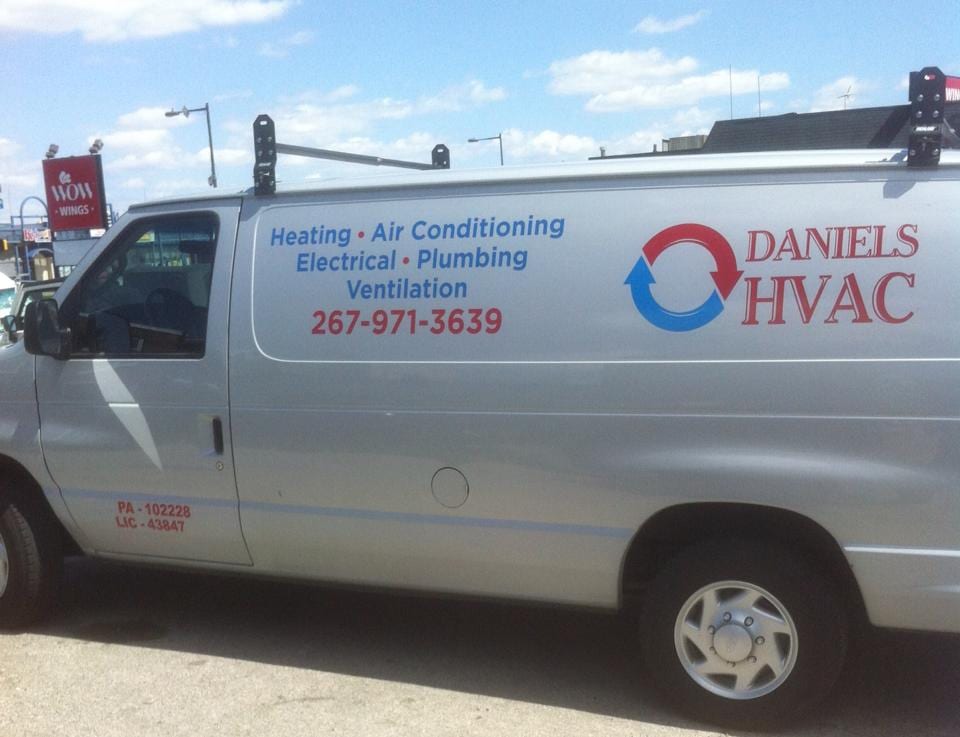 For Over 25 Years, provided Philadelphia with quality "Comfort HVAC Service Repair."
I have been in Philadelphia all my life. As I drive through this great city I can look around to see so many changes and am proud that I have been able to take part in them. I drove past Miss Mary's house and recall a late-night water heater repair, at Dr. Ken's house where I re-wired his kitchen. Past buildings and office buildings where I have been able to give some "customer comfort;" I'm proud of my city and glad to work and live here serving you for so many years. With quality HVAC repair installation service in Philadelphia. 
Full Service means "comfort service" Heater repair service in Philadelphia
Starting so many years ago I became factory-trained in the HVAC industry and quickly made a name for myself in Philadelphia.. but I quickly found that while I was working on a heater repair service in Philadelphia…. customers would always ask "Can you look at the water heater installation service Philadelphia while you are here?" If it wasn't a water heater installation it was a porch light or ceiling fan… I realized that my extensive knowledge in HVAC gave me the skills needed to work within other areas as well. So I began to perfect my craft not only becoming a master at HVAC but also heater repair, electrical, and plumbing as well.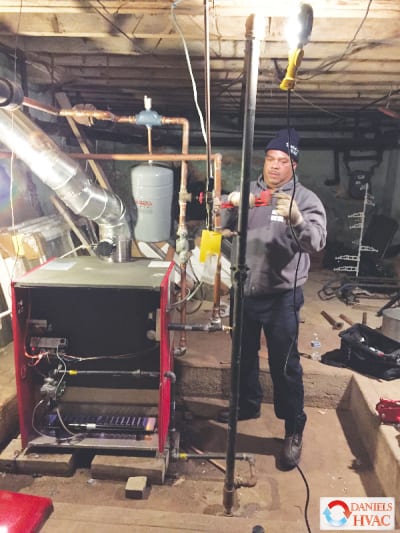 Measured Success in Philadelphia
Success comes from a methodical process that in the end creates our "comfort service" standards. At Daniels HVAC and Home Services, we don't take a high standard and give it away to guesswork. Here are some service heating and cooling in Philadelphia where we excel based on the use of technology to save time and money for both heating and cooling repairs:
EPA Validated, HVAC Certified & Factory Trained heating and air condition
These Heating and Air Condition certifications are no joke. There are many out there who take shortcuts to keep from meeting high standards such as just one license as the lead contractor, but all the employees are just loosely trained to complete heating and air conditioning tasks. This inefficiency might save the company in Philadelphia money with cheap labor but it costs YOU time and money as they "train on your dime."  We are proud that we are completely HVAC certified and factory-trained in Philadelphia with every heating and air condition job being completed or directly supervised by a certified Heating and Air conditioning professional.
Licensed & Bonded
Inviting someone into your home or business to perform Heating or Air condition service work in Philadelphia can be a little nerve-racking… We help to provide that "comfort service" by proudly displaying that we are Licensed and Bonded in Philadelphia. We stand behind our heating and air conditioning work and why shouldn't we… you can't be in business for over 25 years in Philadelphia without being good at it.
Heating and Air conditioner experience saves money
Experience has value. So often when a heating and air conditioner customer calls and tells me the make, model, and age of their heating or air conditioner unit in Philadelphia I show up with the replacement part ready to repair. Why? Because I've been around long enough to see patterns in heating and air conditioner equipment and know what fails. While the other guy is charging to "train on your dime" with expensive heating and air conditioner testing and labor time just to conclude that experience could answer. When time IS money… trust experience and enjoy our "comfort service" approach in Philadelphia.
International Code Council for building code standards
Heating and air conditioning installation delays can come when an inexperienced HVAC company in Philadelphia guesses or installs based on visual criteria rather than recognized building codes. We make sure that heating and air conditioning codes in Philadelphia are examined before work is started to reduce delays and green light code inspections.
Load calculator to properly size your new unit for your heating and air conditioning installation.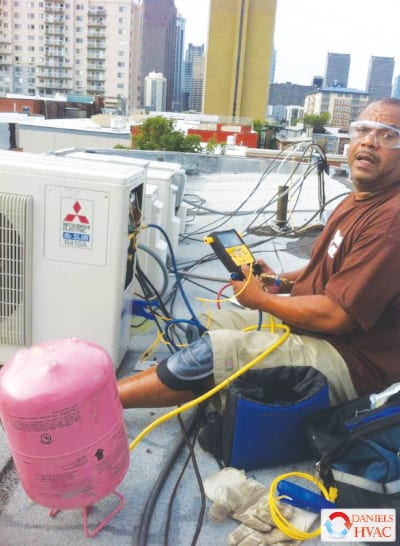 Again, measured success. We use a heating and air conditioning load calculation to get the right unit for the job in Philadelphia. Use a heating and air conditioning unit too small and will overwork the system… too big and it will create "zones" that will not be consistently comfortable. Utilizing a heating and air conditioning load calculator in Philadelphia to properly match the heating and air conditioning unit to the needs of the home or business can save money on heating and air conditioning installation plus the cost of use. We don't push a heating and air conditioning model or "what's on sale" … we recommend what is needed based on precise calculations and experience.
The Extra Mile in Philadelphia
When performing heating and air conditioning service or repair we test for high carbon monoxide levels and incomplete combustion as well as check your chimney for proper draft. These may seem simple… but it all adds up to savings and safety for you in Philadelphia!
We use the superheat & subcool method to charge your unit to the science.
These air conditioning repair methods help take the guesswork out of charging your air conditioning system in Philadelphia. This exacting system helps us ensure that the proper amount of gas/ liquid is circulating throughout the air conditioning system. This exact science ensures that air conditioning parts do not prematurely wear and that the air conditioner compressor does not become overworked or perform.
We are a certified Crown Boiler, Carrier, Bryant & Mitsubishi Mini Split Dealer
While we work on all different types of heating and air conditioning systems… even some systems that youngsters have never heard of, we have partnered with Carrier, Bryant & Mitsubishi because we have found them to have reliable heating and air conditioning products with warranties that are easy to work within Philadelphia.
We naturally work hard to provide you with the best price available for Heat and Air Conditioning repair, maintenance, replacement, and installation services in Philadelphia. If you find a written quote from another certified HVAC company cheaper… we will beat it… period
Contact us today
If you like what you are reading about our Heating and Air Conditioning repair, maintenance, replacement, and installation services in Philadelphia… give us a call! We would love to add you to the list of satisfied customers we have served proudly in Philadelphia. In a hurry? Click to fill out a quick Contact Form, Get a Quote, or Schedule a Service.
Industry Warranty
We offer a 90-day warranty on service repairs from the date of the completed repair. We offer many manufacturer warranties on unit installations. Most are 7 to 10 years on equipment. With these limited warranties, the customer is responsible for labor and processing.
Trust Daniels HVAC and Home Services for all your Heating and Air Conditioning needs
For over 25 years Daniels HVAC and Home Services have led the field in Heat and Air Conditioning repair, maintenance, replacement, and installation services in Philadelphia. That experience in Heat and Air Conditioning repair, maintenance, replacement, and installation services in Philadelphia came from a consistent and persistent drive that our Heat and Air Conditioning repair, maintenance, replacement, and installation services in Philadelphia were going to be the best that Philadelphia had to offer. With that mindset, we have put pricing together for Heat and Air Conditioning repair, maintenance, replacement, and installation services in Philadelphia because of our experience we can generally determine pricing for Heat and Air Conditioning repair, maintenance, replacement, and installation services in Philadelphia. We will beat any certified HVAC company's written estimate for Heat and Air Conditioning repair, maintenance, replacement, and installation services in Philadelphia. We do this because we know that for some price is an issue and you just need that first great Heat and Air Conditioning repair, maintenance, replacement
Certificates
Here are just a few of our Certification Certificates. (click to enlarge)