5 Reasons heating service Philadelphia Insists on Preseason System Checks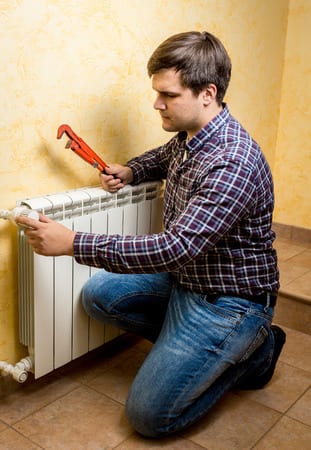 Are you ready for the cold winter weather? Is your heating system working properly and heating up the whole house? Heating service Philadelphia deals in repairing and restoring HVAC systems as well as maintenance. We give your heating system a professional check-up before winter and advise you on any repairs and adjustments.
Here are five reasons why you need HVAC services;
Reliability– HVAC systems can become sensitive over the years; however, regular maintenance ensures that your system is operating well. It will help you catch small problems before they damage your heating system. Sticking to proper routine maintenance and proper equipment operation lengthens the life of the heating and cooling equipment.
Energy efficiency and conservation– regular preseason maintenance helps you ensure the equipment is working at peak efficiency. With heating service Philadelphia, we verify combustion efficiency, gas pressure, refrigerant pressures, and voltages. We save your utility cost by checking the heat pump refrigerant or gas furnace. 
Improved air quality– HVAC include air filters, over time dust and dirt combined can increase energy usage. Heating service Philadelphia ensures your HVAC has clean filters as well as operating air cleaners through the equipment and your home. When the thermostat is working well, humidity levels are comfortable. We recommend regular checking of the air filter and humidifier for improved air quality and comfort levels.
Fire hazard– when it comes to operating furnaces you need to ensure they are in good condition.  Furnaces with erroneous gas pressure, dirty burners or inadequate safety controls can result in high temperatures which may damage the equipment or cause house fires.
Carbon Monoxide poisoning – improperly operating gas or oil furnace produce carbon monoxide an odourless gas that can be harmful to your and loved ones. At heating repair Philadelphia, we perform a combustion analysis one your furnace to ensure it's working at peak efficiency.
Deciding on preseason maintenance is important whether it's summer or winter. HVAC systems can break down, and the cost of buying one is more costly than maintenance. Heating service Philadelphia emphasizes the need to properly maintain your HVAC system. Heating and cooling systems should have regular system check-ups to rid of any future problems.
With so many high-end HVAC systems in the market, it's important to choose one that will work well in your home. In essence, ensure that you consult HVAC experts who can assist and also assess the type of system that can withstand your home. Energy efficiency is a significant factor in selecting a heating and cooling system. Take into consideration such factors as you make the decision to buy your HVAC system.
Are you still puzzled? We can answer all your heating services questions. Send us your concerns and heating service Philadelphia will come and conduct a diagnostic study on the HVAC. Our HVAC experience has earned us great reviews from our clients, and we look forward to offering the same service to you.
Let's get ready for winter with peak efficient heating systems that work!