How to Hire A Facility Maintenance Company?
 Do you have an office or industrial building that requires regular facility maintenance? Make sure that you only work with an experienced facility maintenance company. That will ensure the proper running of your HVAC, heating, air conditioning, plumbing, and electrical systems.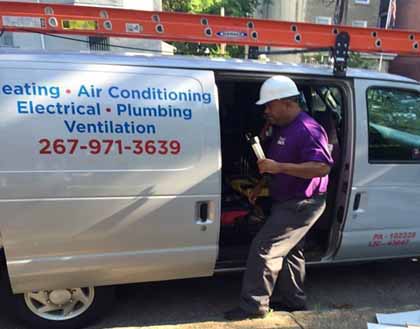 There are a number of ways through which you can hire a facility maintenance company including the following:
Ask a friend Maintenance or just CLICK
If you are not ready to subscribe for the services of the security maintenance company, you can enter into an a la carte arrangement. That's especially if you are running a start-up business. Instead of being tied down to an HVAC maintenance contract, you can simply call the facility maintenance company whenever you have a problem. Before hiring the company, make sure it has the right number of staff to be able to deal with customer maintenance needs whenever they arise.
Long-Term Maintenance Contracts
A facility maintenance company is meant to ensure that your interests and those of your employees are safeguarded on a daily basis. With a long-term contract, you can call them at any time you have a problem with your plumbing or electrical systems. Out of necessity, the company has standby staff to send to your premises whenever you have an emergency. It is not just any staff but those with the highest levels of training and experience.
Long-term contracts are not just about handling emergencies. The facility maintenance company is able to draw annual schedules for maintaining air conditioning and hvac systems. That is to ensure that systems such as heating continue to give you the best services all year round. It doesn't matter if you have a massive office or you operate from a tiny one. Make sure you have an ongoing contract with a facility maintenance company. When you have a long-term contract, you will pay for it on a subscription basis.
Signs That You Need To Change Your Facility Maintenance Company
Have you been in a contract with a facility maintenance company for some time now? How do you know when you need to get an alternative? The following are the tell-tale signs that you need to hire different professionals:
High technician turnover. The alarm bells should go off when the technicians sent to your home are different all the time. It is highly likely that all is not well at the electrical, plumbing, air conditioning or heating company.

Supply issues. When the facility maintenance company doesn't seem to have parts and equipment they need for their work, then you need to hire a different firm. It could be that they are having issues with their suppliers, which will eventually affect you.

Frequently missed appointments. The way a company responds to situations of crises in your business should indicate whether you ought to keep working with them or not. Find a new service provider if the current one doesn't seem to be working for you.
Make sure that the systems in your workplace are maintained on a regular basis as a way of motivating your staff and keeping them productive. Your production lines will also keep working to make your business more profitable.