Improve Air Quality and Safety through a Good Ventilation System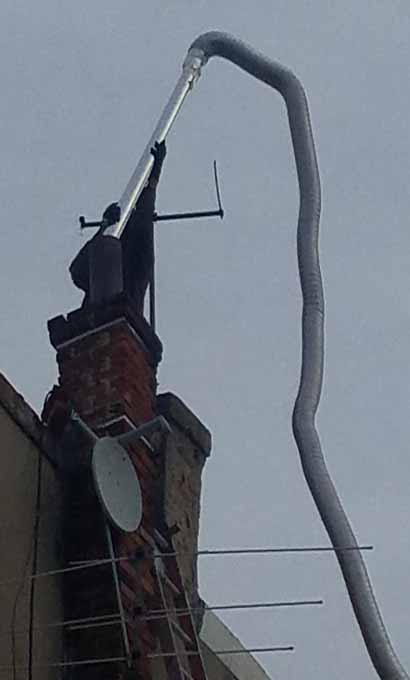 You have put in a lot of effort to make your home energy-efficient and well insulated. Although that might be good for your heating and cooling bills, it isn't necessarily good for the indoor air quality in your home. You need a ventilation system to create some kind of exchange of the indoor and outdoor air.
Your home's ventilation system circulates air in and out of your home apart from ensuring that the air keeps moving all over your home. Improving the air quality in your home requires a good ventilation system. If you already have a ventilation system in place, you can do the following to improve it:
Adding chimney liner to the old chimney system
It is the recommendation of the National Fire Protection Association (NFPA) that you inspect your chimney yearly. That's especially if you burn solid fuels such as coal, wood, and pellets. The same goes if you use your chimney to vent oil or gas-fired water heaters and furnaces. Over time, the byproducts from the combustion make the inner surface of the flue to deteriorate over time. you may have back draft of carbon monoxide gases.
There are a number of reasons why you might want to reline your chimney. Top among this is the fact that it wasn't built with a flue liner and, therefore, lacks a smooth and seamless surface that also acts as insulation. You might also want to reline your chimney because the flue is defective. Of course, with time, flue liners tend to deteriorate due to cracks in tiles and erosion of masonry joints between bricks and stones by combustion gases. That might lead to poor air quality inside your home.
Relining can be done in the following ways:
Reconstructing clay tile flues using new clay tile liners.

Reinforcing the chimney and creating new flues using poured cement liners.

Relining the existing flues and running new ones with metal flue liners.
The choice method you eventually go for depends on the specific reason for which you have a chimney. Also, consider whether you have a water heater or furnace.
Venting combustible gases from water heater and furnaces
There are a number of people who have the heater or water boilers= fired by gas, propane, kerosene, and oil. If you are one of them, then you have combustible gases being produced in your home. These might appear either as smoke or as invisible gases that should be vented out through a vent pipe or chimney. However, when they escape into your home, they may cause some health as well as other concerns.
Combustible gases should be kept away from the water heater and furnace. This is because these gases, no matter how small their quantity is, can cause serious or tragic results. Heat generated from your appliances can ignite the combustible gases and cause a fire. Also, combustible gases may contain a number of toxins such as carbon monoxide.
That's why you should ensure that your ventilation system is working properly. How else will you be sure you are living in a safe home?
Useful Links
Learn more about our furnace service Services in Philadelphia – Click Here
Learn More about Daniels HVAC in Philadelphia – Click Here
See what people are saying about us – Click Here