Pricing for 2022 Air Conditioning Service Philadelphia
1 General service prices.  you must pay upfront to get a diagnostic report /estimate for the repair of your unit. There are no refunds you can book your appointment by making your payment of $90 up to 1st fl.  & rooftop /decks $150   We accept all CREDIT CARDS / E-CHECKS for payment.  
After you Pay on the website booking your appointment. Call us back to make sure we have all your information right and to get the date and time for your appointment correct.
The diagnostic fee is $90.00 for us to come to your home or business to only check out your unit not to repair it. that is for us to give an estimate on how much it will cost to repair your unit ground-level unit only $90. Rooftop and upper deck units are $150 and up.  Some homes have 2 HVAC systems we charge by the unit. This is for the first 30 minutes after that more will be added for a diagnosis of a broken machine. Some unit has multiple problems. If you are a new homeowner and you need us to inspect your HVAC system that's different the charge is $250 to walk around and teach or figure out what's wrong with your HVAC system not satisfying you. 
2 Because we're in a crisis with CORONAVIRUS / COVID – 19 Were Essential workers it's very important that we were masks at all times and please let's practice social distance!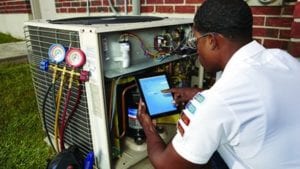 "If the unit needs Freon we can not guarantee that the freon will not leak out if you don't try to repair the Leaks first before adding freon to the system". It's important to know that there is no refund for adding freon to your system. So it's very important to check for leaks first before adding freon to your system. 
410a freon We have a 2-pound Minimum starting the first 2 pounds we charge $300.00. Each additional pound is $125.00 per pound. Let's say your units take 2 pounds of Freon the math 1st 2 lbs $300+$90 for service, travel, and delivery the total cost of the job is $390.oo that's to charge your air conditioning system with 410 Freon Properly.
Now with the old freon R-22 system, the price is a lot more we have a 2-pound Minimum starting the first 2 pounds at $600.00. For each additional pound added the cost is $200 per pound. plus $90 service the math if your unit takes 2 lbs of R-22.  1st 2 lbs $600 + $90 = $690.00 " With the price of Freon these days I feel it's only right to be transparent ".
3 General service prices.
For some Mechanical and Electrical repair services, all electrical repairs start at $275.00 and UP. Condensate pump installation $300.  Thermostat installation $300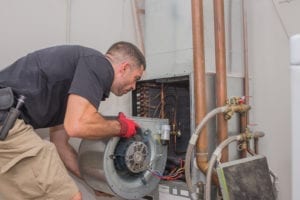 If parts are needed then we will add the diagnostic fee to the total cost of the repair. We will quote a price to do the job because we charge by the job, not the hour. Doing diagnostic if a repair is made then we will add the cost of the repair to the service electrical diagnostic can sometimes be tricky.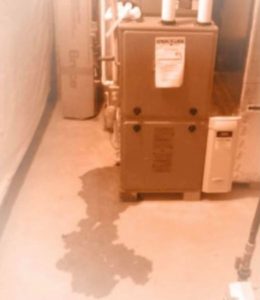 The water around the HVAC unit has Condensate issues there is no diagnosis needed because the problem is obvious. The water around your HVAC unit repair prices starts at $250.00 and UP if we have to take apart and clean the inside coil in place that cost will be $300.00. clean up the water or remove water more will be added. If we must replace the condensate pump for $300.00 if Freon is needed then we will refer back to the freon charging prices. We try and keep things transparent before we come out to your home or business so there will be no sticker shock. This is just an estimate for some water or condensation issues.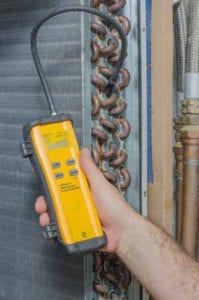 Leak Detection can most time be very tricky or evasive our cost starts at $300 and up. step #1 to try and find the leak with just Nitrogen starts at $300. We may have to come back in 24 hours if it's a slow leak to check pressure drop across the system to narrow it down. To find what side of the system leaks. To replace the Schrader valve core $200 for the pair with new caps. If we can't find the leak. step #2 Then we will add 1 lb of Freon to the system with more nitrogen then the cost goes up to $500 now this is to have Freon in as a tracer so our S-10 leak detector can try and sniff out the area of the leak narrowing it down. If the leak is still not showing up. step #3 Then we must fill the system up with Freon and also install Ultraviolet die come back 24-48 hours later to see where it's leaking out at. This is where the cost goes up $700 time & labor time is also the factor very time-consuming. this doesn't include the price of freon that's more to fill your system up with freon. We must pressure test / Vacuum down to 500 microns. Whereas this may not be for everyone some systems just can't be changed out and this is the best or the cheapest way to go like commercial systems which cost over 15.000 dollars to change out. Please Remember this is to find the leak not repair it. If we can't guarantee the repair then it's best to just replace whatever it is that is leaking.