Pricing for 2023 Air Conditioning Service Philadelphia
1 General service prices.  you must pay upfront to get a diagnostic report /estimate for the repair of your unit. There are no refunds you can book your appointment by making your payment of $90 for the first 20 minutes more will be added if the issue takes more time to figure out. rooftop /deck/ attic units $150 We accept all CREDIT CARDS / E-CHECKS for payment.  
After you Pay on the website to book your appointment. Call us back to make sure we have all your information right and to get the date and time for your appointment correct.
let me try and be more clear about diagnostic pricing. Most units its quick to diagnose a problem. The newer units the Hi end ones Mini splits, heat pumps, steam boilers hi end furnaces take time to diagnose you may have to do a revisit or get tech support on the phone. These units take more than 20 minutes, they are time-consuming. We have a 2- HOUR MINIMUM 
Some homes have 2 HVAC systems we charge by the unit. Diagnostic report This is for the first 20 minutes after that more will be added to diagnose a broken machine. Some unit has multiple problems. If you are a new homeowner and you need us to inspect your HVAC systems the charge is $300.00 to check and inspect your HVAC system to make sure it is in good working order with no repairs.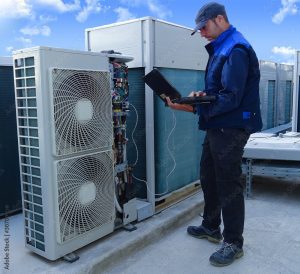 2 "If the unit needs Freon we can not guarantee that the Freon will not leak out. It's important to repair and fix Leaks first before adding Freon to the system". It's important to know that there is no refund for adding freon to your system. So it's very important to check for leaks first before adding freon to your system. 
410a freon We have a 2-pound Minimum starting for the first 2 pounds we charge $300.00. Each additional pound is $125.00 per pound more. Let's say your units take 2 pounds of Freon the math 1st 2 lbs of Freon is $300+$90 for service, travel, and delivery the total cost of the job is $390.oo that's to charge your air conditioning system with 410 Freon Properly.
Now with the old freon R-22 system, the price is a lot higher we have a 2-pound Minimum starting with the first 2 pounds at $600.00. For each additional pound added the cost is $200 per pound. plus $90 service the math if your unit takes 2 lbs of R-22.  1st 2 lbs $600 + $90 = $690.00 " With the price of Freon these days I feel it's only right to be transparent ".
3 General service prices.
For some Mechanical and Electrical repair services, all electrical repairs start at $275.00 and UP. Condensate pump installation is $300.  Thermostat installation $300 and up, blower motor change out $800 and up.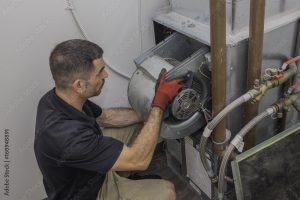 If parts are needed then we will add the diagnostic fee to the total cost of the repair. We will quote a price to do the job.  We charge by the job, not the hour. Doing a diagnostic if a repair is made then we will add the cost of the repair to the service electrical diagnostic can sometimes be tricky.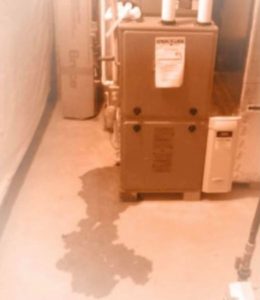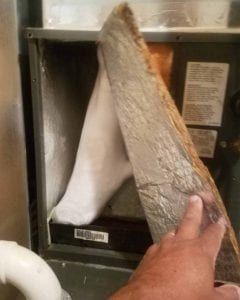 Water around the HVAC unit having Condensate issues there is no diagnosis needed because the problem is obvious. Condensate around your HVAC unit repair prices start at $250.00 and if we have to take apart and clean the inside coil in place that cost will be $300.00. clean up the water or remove water more will be added. If we must replace the condensate pump $300.00 if Freon is needed then we will refer back to the freon charging prices. We try and keep things transparent before we come out to your home or business so there will be no sticker shock. This is just an estimate for some water or condensation issues.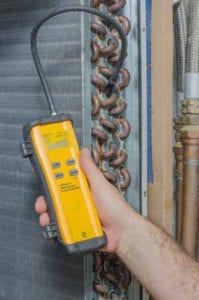 Leak Detection can usually be very tricky or evasive. Our cost starts at $200.00 hr with a 3-hour minimum and UP.  step #1 is to try and find the leak with just Nitrogen. We may have to come back in 24 or 48 hours if it's a slow leak.  Just to find leaks not repair. Some leaks can be very very evasive. I have seen right after you fix 1 leak another one pop up, so it happens from manufacturing issues or poor quality. If we make minor repairs to repair the leaks then the total cost will be between $1400.00 and 1800.00 dollars to get your system back up and running and that's for minor repairs only and refilling it up to 5lbs of new freon 410-A. I have seen that some units must have Freon in them just to find the leak under normal operating conditions. We can only guarantee our leak repair work.  We can not guarantee Manufacturing issues If your unit is having manufacturing recall issues. Now if we have to replace coils the inside evaporator coil or the outside condenser coil the price will be maybe around.  The inside coil is $2500.00 to buy and replace with a new coil.  The outside coil is $5o00.00. This is for residential only. Changing out the inside T X V costs $1100 plus refills the system. For commercial jobs, the price is much Hier. #2 Then we will add Freon to the system with an ultraviolet die then the cost goes up to how much freon is needed in your unit and time and labor or what kind of repair is required. Now this is to have Freon in as a tracer so our H-10 leak detector can try and sniff out the area of the leak narrowing it down. If the leak is still not showing up. I'll come back 24-48 hours later to see where it's leaking out. This is where the cost is time & labor time is also the factor very time-consuming REMEMBER JUST TO FIND LEAKS. This doesn't include the price of freon to fill your system up with new freon. We must pressure test again /Vacuum down to 500 microns in some cases add a new filter dryer change out caps add new Schrader valves. Whereas this may not be for everyone some systems just can't be changed out and this is the best or the cheapest way to go.  Commercial systems cost over 15.000 dollars to change out. If we can't guarantee the repair then it's best just to replace whatever is leaking.   READ MORE