Water Heater Repair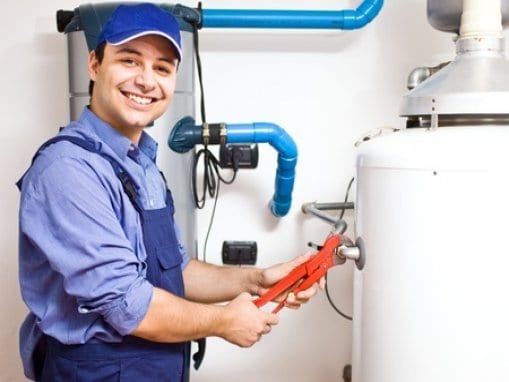 Water heaters in Philadelphia are the main fixture in your home that silently runs up your electric bill. With the average gas water heater, regardless of the fuel source, they all continually regulate the temperature of the water to make sure that it's ready when you need it. In doing so it means that it can draw continuous power to keep the water at the desired temperature. That is why that the cost-conscious homeowner should make sure that the water heater being used in the home is not only working properly but is taking advantage of fuel-efficient and energy-efficient water heating systems.
Water Heater installation versus water heater repair
Many plumbing companies in Philadelphia recommend a water heater installation seemingly at every service call. Often the same companies utilize a high-pressure salesman that shows you a flow chart of savings hoping to sell you on a water heater installation every five years.
At Daniels HVAC and Home Services, we've been serving the Philadelphia community for over 25 years; and we've seen a few of these fly-by-night water heater replacement services take advantage of the great residents of Philadelphia. Many of the standards that are represented with today's energy efficiency numbers have not changed in the last 15 years but by a percentage point or two; so to recommend a water heater installation due to energy efficiency alone often will not justify the cost of water heater replacement.
Daniels HVAC and Home Services will carefully evaluate repair versus replacement values and always present you with reasonable choices. When considering water heater replacement in Philadelphia over repair here are some of the things that we recommend to look for:
When the cost of repair of your gas water heater in Philadelphia becomes excessive (More than 4 service calls per year)

If the current energy efficiency level of the electric water heater is affecting the monthly budget

A water heater repair because of age that would be greater than 40% of the cost of a new water heater

A home addition or renovation that would strain the current size of your water heater.
Be sure to have Daniels HVAC and Home Services do a comprehensive inspection and analysis before investing in a replacement water heater; however, if the need should arise for a water heater installation, Daniels HVAC and Home Services offer competitive prices with top manufacturers to make sure you're getting the best value for your water heater replacement.
We will beat any reputable competitor's price on a Water Heater Installation in Philadelphia
---
What are the causes of an electric water heater installation?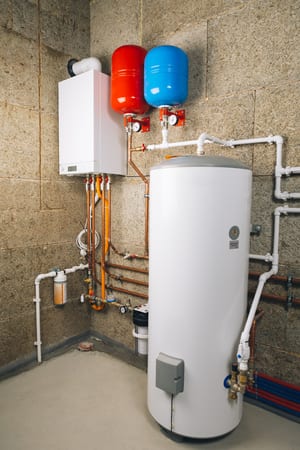 We often hear customers say this: "My gas water heater looks fine, I don't understand why it's not working correctly." While it is true that the outside of a water heater can look perfectly fine, gas water heaters in Philadelphia can easily corrode on the inside slowly causing unrepairable damage to the delicate components inside.
Did you know?
Valves, heating elements, and the lining of the water heater can get to a point that it not only decreases the efficiency of the unit but can begin to leak, causing serious damage to the surroundings depending on the location of the water heater.
In this case, Daniels HVAC and Home Services in Philadelphia would recommend a water heater replacement. Attempting to repair a water heater in such a condition would almost guarantee a return visit with additional repairs and an unnecessary bill.
The water heater that came with my home is less than 10 years old, why is it failing?
Is an unfortunate practice in the Philadelphia area that contractors looking to cut corners will put the cheapest water heater they can find in a brand-new home. These substandard water heaters have thin walls, weak elements, and very little insulation meaning that the need for a water heater repair or water heater installation will need to be done much sooner than expected. If your home did not come with a warranty for this concern be sure to call Daniels HVAC and Home Services to get the best price on top quality water heaters from name-brand manufacturers. We back this up with our industry-leading warranties to give you peace of mind for your water heater installation in Philadelphia.
Common types of  water heaters and fuel sources
For many of our customers, the reason for a water heater installation is to update the fuel source for the water heater. There are many types of fuel sources for water heaters, these are the ones most common to the Philadelphia area:
Many older water heaters utilize volatile fuels that can leak causing dangerous fumes or flammable spills. While each fuel source has its advantagesDaniels HVAC in-home services can help you choose not only the right replacement water heater but the fuel source that works best with your home. Keep in mind that some fuel sources in Philadelphia are more expensive than others so while the fuel source may be more efficient it makes the water heater more expensive to operate.
---
Useful Links
Learn more about our Water Heater installation Services Philadelphia – Click Here
Learn More about Daniels HVAC in Philadelphia – Click Here
See what people are saying about us – Click Here