Why Hire a Local Air Conditioning and Heating Service Repair Company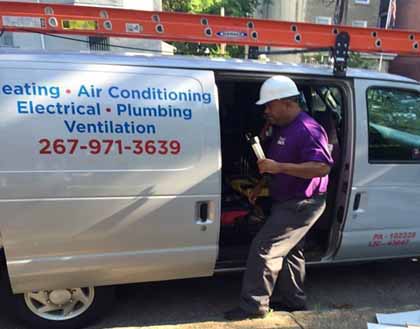 With the many companies that claim to offer air conditioning & heating service and repairs, it is important to carefully choose the one to hire. The most important consideration is that the company should be local. When you hire a local HVAC repair company, you benefit in many ways including the following:
A local business works very well to establish trust since it values having strong relationships with its clients. The company will treat you like a neighbor since they know you will visit their premises if they don't do a great job in your home. They know that you are likely to tell others about your experience with them and will, therefore treat your work with utmost care.
2. Quick Response during Emergencies
A local air conditioning service repair company is small and situated in the neighborhood. It has a faster response time to emergencies than the national companies. That's why you will not have to wait for too long for the heating or air conditioning repair.
3. Highly-Personalized Service
One thing about working with a local HVAC repair company is that it is established in the same neighborhood as you. They interact with you frequently and understand what you need. Thus, the local company is likely to provide you with high-personalized service, tailored to your needs. You will get more one-on-one time with the company, quicker responses, and sticking to follow-up appointments. With a bigger, national company, you have to contend with anonymous repair staff, longer hold-ups, and dealing with different people always.
4. Better Customer Service
Again, this boils down to the fact that this is a local, small company. Thus it has few clients to deal with, many who are situated in the locality. Because of that, they are likely to give you better customer service than the more established, national companies. With the bigger service providers, the time it takes for a call to go through may seem like ages.
5. Great to Support a Local Business
When one local business grows, the entire community is bound to benefit. Thus, hiring a local air conditioning service repair company is one way of growing the community. The large, national corporations don't really need your support, given that they serve many more people. However, without your support, the local HVAC repair service Company may be forced to close down. When you spend money on this company, it stays in the community, thus improving the economic well-being of the town.
If anything, members of the community will benefit from more jobs. When they get paid, their wages will stay within the community. That money will be spent on other locally available goods and services, thus, making the community better.
While hiring a local HVAC repair company is important, you should ensure that it ticks all the other boxes. For instance, the company should be licensed and insured. It should have the right staff and equipment for the job. The company should guarantee quick response during emergencies. If you need a reliable air conditioning service repair company or a heating service repair company we do installations boiler, mini splits heat pumps also plumbing and electrical to, talk to us! www.danielsHVACPhiladelphia.com
Proudly Serving the Following Philadelphia Zip Codes: 19001 19012 19019 19027 19031 19034 19038 19046 19075 19092 19093 19095 19099 19101 19102 19103 19104 19105 19106 19107 19108 19109 19110 19111 19112 19113 19114 19115 19116 19118 19119 19120 19121 19122 19123 19124 19125 19126 19127 19128 19129 19130 19131 19132 19133 19134 19135 19136 19137 19138 19139 19140 19141 19142 19143 19144 19145 19146 19147 19148 19149 19150 19151 19152 19153 19154 19155 19160 19161 19162 19170 19171 19172 19173 19175 19176 19177 19178 19179 19181 19182 19183 19184 19185 19187 19188 19190 19191 19192 19193 19194 19195 19196 19197 19244 19255