5 Star Building Maintenance Contractor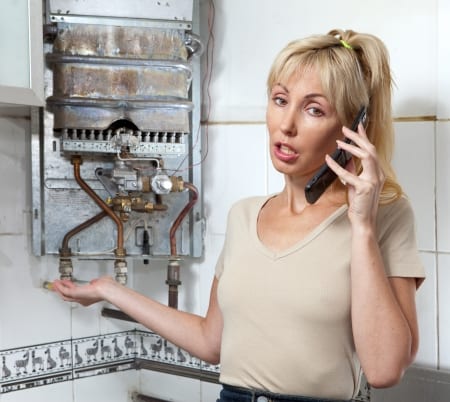 Are you looking for a 5-star building maintenance contractor? You should. Hiring just about anyone to handle your building maintenance works will not give you the result you desire, after all. The right contractor is able to work on a residential, industrial or commercial property and give you the best results. You want the building to remain in great shape when the contractor is through with the work.
The following are some of the things to look for in a 5-star maintenance contractor:
A thorough knowledge of building maintenance
To maintain your building, the contractor will have to carry out tasks related to carpentry and metal work. Apart from that, they should have the ability to detect and fix any issues with the structure of the building, mechanical equipment, and HVAC systems.
State-of-the-art equipment
If you are working with a 5-star building maintenance contractor like Daniels HVAC company in Philadelphia expect them to come to your premises with the latest equipment. Such contractors cannot be compared to independent contractors who don't have the proper equipment.
Around-the-clock service
You don't want to get stuck with a faulty HVAC system in the middle of a heat wave.  Daniels HVAC A 5-star contractor will remain on call around the clock so that they can handle any unforeseen emergencies.
License, bonded, and insurance
If you can find a contractor with the proper licenses and insurance policy, that is definitely a 5-star company. Add in surety bonds and you can be sure that your property is protected in case the job isn't completed as per your agreement.
References
It doesn't hurt to check out online reviews on the past work of the company. But that is not enough. A 5-star contractor should of necessity provide you with professional references, which you can cross-check. If their work is reliable, then you can go ahead and hire them.
Employees with the right skills
That is a must-do if you hope to get the best building maintenance services. A 5-star building maintenance contractor is one with employees with the right skills. Anything other than the right skill-set is a no-no.
Cheaper prices
It is important that you choose a company you can afford for maintaining your building. However, extremely low prices can be a red flag. Before you fall for the lower prices, make sure you check the reasons why the company is charging such a lower price.
A variety of services
Does the company offer any other services apart from the maintenance work? If they have landscaping and floor cleaning, do you need it? It is always better to work with a single contractor offering a wide variety of services compared to a number of different service providers.
Ability to maintain more than one properties
Are you the owner of a multiple number of properties? A 5-star building maintenance contractor should be able to create a plan that works on different types of properties.
Offering commercial solutions
Do you own a high-traffic property? If you are working with a 5-star contractor, they should be able to provide workable commercial solutions tailored for your type of business.
Are you looking for a 5-star building maintenance contractor in Philadelphia PA.? Talk to one today.
For more information click —    DANIELS HVAC PHILADELPHIA LLC