When you have served the good people of Philadelphia for over 25 years like we have you begin to see conditions and practices in the area of air conditioning installation that can be a little unsettling. At Daniels HVAC in Philadelphia we take pride in the fact that we are a licensed, bonded and insured heating and air-conditioning installation service that not only performs services by the book, but in many areas … we wrote the book.
Air Conditioning Installation for New Homes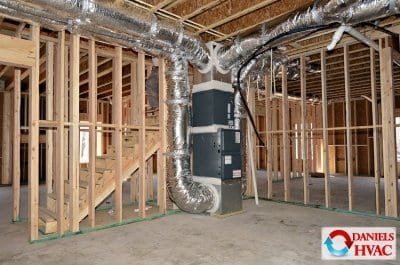 Having an air conditioning system installed in a new home construction project is the ideal time for proper installation of an air conditioning system. With the walls completely exposed you can easily go in and create an efficient path for duct work while allowing adequate space for proper insulation and routing. With the proper relationship between the general contractor and the air conditioning professional the correct selection of the air conditioning unit versus the size and needs of the home can be discussed so that the air-conditioning installation goes smoothly along with the contractors busy schedule. In many cases the air conditioning unit needs to be installed at different phases of the new construction project so having a contractor that is flexible to work within schedules is paramount to prevent delays in construction.
The use of unlicensed laborers
Very common in new home building is the use of non-licensed laborers for air-conditioning installation. While these individuals may be skilled in the areas of construction they are not versed in the diversity of air conditioning systems, duct work and insulation needs for particular home design and locations.  Air conditioning installation is as diverse as the design of the home itself. Many new homes that have air conditioning systems installed are done so at the direction of a general contractor and not a licensed air conditioning installation professional. As a results many new homes find themselves with improperly installed and insulated duct work, an improperly sized air conditioning unit and in some cases air leaks in and throughout the system due to damage in the remaining construction process. Make sure to discuss with your general contractor the importance of having a licensed air conditioning professional as part of the new home construction process. While you may be able to save a couple of dollars by allowing your general contractor to use unlicensed laborers for your air conditioning installation; the end result could be many years of inefficient air conditioning operation and air leaks that could end up costing you big money over a period of time.
---
Contact Daniels HVAC in Philadelphia today for all your Air Conditioning Installation needs. (267) 971-3639
---
Air Conditioning Replacement for existing homes
First and foremost it's important to note that just because an air conditioner is old doesn't mean it needs to be replaced. Daniels HVAC in Philadelphia understands that budgets play heavily into the decision process when it comes time for air conditioning replacement. There are many factors when deciding to replace and air conditioning unit to consider:
Is the cost of maintenance for your Air Conditioner in Philadelphia excessive? (More than 4 service calls per year)
Is the current efficiency level of the Air Conditioner is effecting the monthly budget?
Is an air-conditioner repair cost equal or greater than 40% of a new air conditioner or the course of two years?
Are you have doing a home addition or renovation that would strain the current size of your air conditioner?
Our reputation in Philadelphia for honesty and integrity is well known. For 25 years Daniels HVAC has always been upfront and honest with our customers providing budget minded suggestions. Because there are so many factors when choosing to have a new air conditioning system installed we want to make sure that our customers are completely informed of all options and reasons so that they can make the best choice for their budget.
Air conditioning installation for remodel.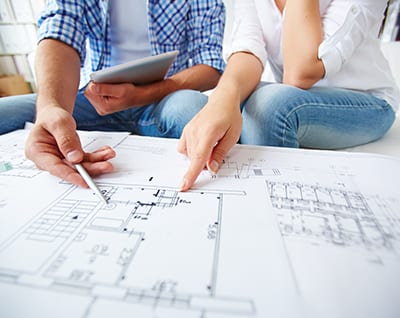 Needing an air conditioning installation for a remodel, addition or renovation? Now is the perfect time to make sure that your air conditioning system is up-to-date and matches your new updated home. Many older homes in Philadelphia use non-insulated duct work that has deteriorated at the seams over the years. Because these ducts are not always accessible, updating and insulating them during a remodeling project is the perfect time. In doing so you can significantly increase the efficiency of your current air conditioning system or if necessary replace the air conditioning system in conjunction with the update.
Choosing the right air conditioning system
The professionals at Daniels HVAC can help you in determining which air-conditioning system will be best for your needs. We work with several manufacturers that provide industry-leading warranties to give you the peace of mind needed for your air conditioning installation in Philadelphia. You can trust that we will put our 25+ years of air conditioning installation experience in Philadelphia to work to give you the best value for your budget with the highest quality installation. We never cut corners or use substandard components to try to chisel down the price but we do promise to give you the best competitive price available for air conditioning installation Philadelphia.
Useful Links
Learn more about Air Conditioning Services provided – Click Here
Learn More about Daniels HVAC in Philadelphia – Click Here
See what people are  saying about us – Click Here