Have Your Furnace Checked Out Before Running It This Winter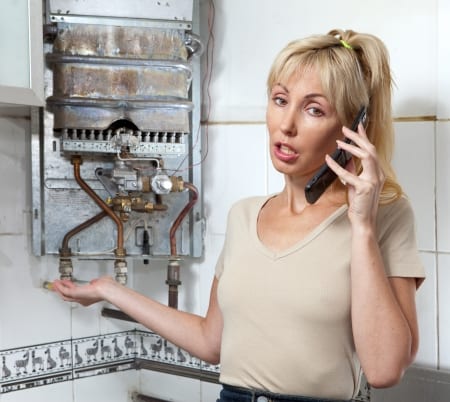 The winter is here and it seems the weather couldn't be colder. After all, you have just been through a warm summer when you didn't have to worry about turning up the heat in your home.
Before you turn on your heating system, you need to have it checked out by a professional. You want to make sure that everything is working in peak condition for as long as possible. Routine maintenance is meant to help your furnace or boiler run more efficiently, safely, and devoid of avoidable troubles that come later on.
Make sure the technician goes through the following:
  1   Cleaning air filters and equipment
It is important to have the filters and other components of your HVAC system cleaned out. This is because dust and grime can build up on the heater causing diminished performance and making the entire system inefficient. When this debris and grime is removed, it helps make the flow of air more efficient and smooth. That means your fan doesn't have to work as hard to distribute heated air in your home.
  2   Checking the pressure
It is important to have the pressure in your air conditioner checked since this can reveal any hidden leaks that you need to address. After all, you don't want to end up with a leaking system when you need it so much.
  3   Replacing air filters
It is recommended by HVAC professionals that you change your filters every one to three months. That depends on factors such as allergies and pets. Once you have new air filters in place, you can be sure your system will remain in top shape for a long time to come.
  4   Plugging the leaks
If there is any heated air that leaks out instead of making it to the intended room, that is wasted energy. The technician should ensure they check out for areas where hot air might be leaking out before it gets to the vents proper. They should properly seal off all the doors and windows to keep cold air out of the house.
  5   Swabbing the ducts
You might have spent a number of years before having the ducts in your HVAC system cleaned out. Ensure the technician gives the ducts a look and thorough cleaning where necessary. You will be able to get rid of unwanted particles and allergens and thus improve the air quality in your home.
  6   Testing the thermostat
You don't want to wait until the winter before you discover that your thermostat isn't working well. Turn the heat to heat mode so that you are sure the system starts up properly.
Don't wait until winter before you schedule your HVAC system for a routine check by a Daniels hvac technician. If you don't, you may end up having to wait for long before the technicians take a look at your system. During winter, you might not be able to fix an appointment. Do it early enough and you will prevent unfortunate breakdowns in the middle of the cold months.
Useful Links
Learn more about our furnace service Services in Philadelphia – Click Here
Learn More about Daniels HVAC in Philadelphia – Click Here
See what people are saying about us – Click Here