The Benefits of a Good HVAC System Installation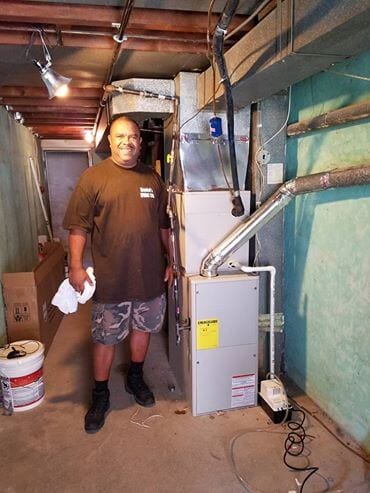 If you are looking for greater home comfort and improved energy efficiency, you should think of getting a new HVAC system. However, you won't get all the benefits if your HVAC system installation isn't done in the right way. A poorly installed HVAC system will not provide your home with the heating and cooling you want. To make it worse, it will only lead to soaring energy bills. You, therefore, need to work with a professional you are sure will give you a good HVAC system installation.
The following are some of the benefits you will enjoy:
     Installation process made easy
When you want to replace your old HVAC system with a new one, you should work with a professional. They will not just give you a good HVAC system installation but one that's made to look simple and easy. In fact, you should sit back and relax while your new system is being installed. You will not just save you time but also enable you to avoid the stress associated with attempting to remove old equipment and installing new appliances. Once the work is done, you can rest easy knowing that the professional has fully tested your new equipment for performance and safety. There is, therefore, no reason why you shouldn't hire a professional to do for you a good HVAC system installation.
     Better performance and system longevity
A new HVAC system is expensive for most people. If you are looking to get the most from your purchase, you must ensure you work with an experienced technician. A good HVAC system installation is key to the immediate and long-term performance of both the cooling and heating components. Imagine having an HVAC system that provides you with the comfort and energy savings you expect from the get-go. That's what you get by working with a professional. A good installation also assures you that your HVAC system will last for a long time to come. A properly installed heating system is protected from lots of strain when you start using it. That way, you can be sure your HVAC system will last for the full expected lifetime and give you the maximum expected returns.
     Guarantee of service
When you install a new HVAC system, you get a guarantee from the manufacturer. A good HVAC system installation also comes with a service guarantee from the professional you engage in the work. You, therefore, don't have to worry when you get a problem with your new heating and cooling system. After all the workmanship of the installation is something you are already assured of. If a problem arises along the way or you are not happy with the way your system is working, the technician is at your beck and call. You can be sure of the health and comfort of your family as well as the installation.
Talk to a professional today for a good HVAC system installation. With the many benefits you will get, you will never regret it.
Useful Links
Learn more about our furnace service Services in Philadelphia – Click Here
Learn More about Daniels HVAC in Philadelphia – Click Here
See what people are saying about us – Click Here