1 General service prices. You must pay upfront to get a diagnostic report /estimate for the repair of your unit, and trip charge. There are no refunds when you book an appointment.  You can book your appointment by making your payment of $90 we accept all Credit cards / E-checks       BOOK NOW CLICK 
After you Pay on the website to book your appointment. Call us back to ensure we have all your information right and get the date and time for your appointment correct. Because we're in a crisis with the Coronavirus/Covid-19 We are Essential workers we must wear a mask at all times Please let's practice a social distance of 6 feet thank you.
2. General service prices for Furnaces / Heaters/Boiler / Heat pumps PER UNIT. We charge $90 for the first 20 minutes per unit & that's not to repair it just to find out how much it will cost to repair the unit & Trip charge.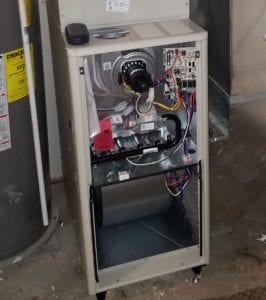 3. Heater / Furnace diagnostic service
If you use us to repair the unit, the $90 will be applied to the final cost of the repair.
4.  Some units have unique problems like pressure switch tripping. There is no diagnostic needed the problem is just that. To try and solve that issue what is making the pressure switch to trip? Prices start at $350 and UP to try to search the issue down. In many cases, we will have to take apart many things on the unit to try to repair your unit. If parts are needed, then an additional cost for parts will be added on to do the job. Testing for Electrical issues If doing that time a repair is made like loose wires we will charge accordingly to our pricing menu $250 and up, no parts.  We like to be transparent on pricing upfront. We have overhead expenses being licensed contractor insurance, and wear and tear on the vehicle, just to name a few worker comps. When coming to your home or business to service your unit we charge by the job, not the hour.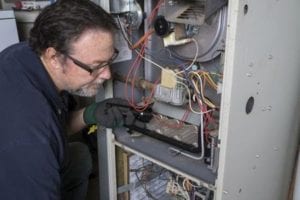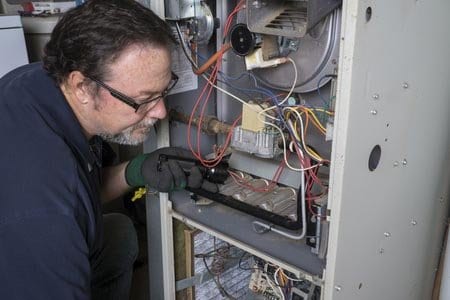 5.  For furnace systems cleaning and inspection to certification, we charge $300 NO repair if parts are needed that the cost will go up. We will let you know the price upfront for the total cost of the job to certify your unit And make it safe to operate.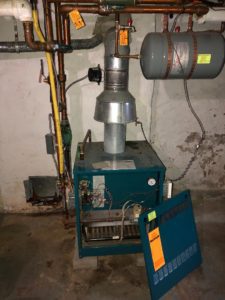 6.  When doing a Heater / Furnace inspection and cleaning we use a combustion Analysis tool to check the combustion performance & carbon monoxide output of the unit we also check the chimney draft, inspect wires for problems, and clean burner tubes, clean the firebox,  inspect safety switches, pressure relief valves, low water cut-off, and operating thermostat we do not carry filters if the customer has a filter then we will install them. We charge $300 to $400 to bleed the radiator to add water to your system. We are not responsible for old leaking values on your pipes if a repair is needed that cost will be applied to the service.
Steam Boiler repair/installation is $ 90.00 for an estimate of any service     click for more prices about steam