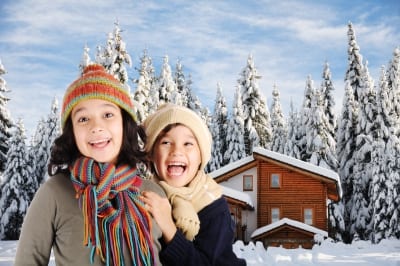 As fall turns into winter it's time to start thinking about running the heat in your Philadelphia home. While making sure that your heating system is running at peak efficiency is one of the best ways to help control your heating bill and your Philadelphia home, this is just one part of keeping your utility bill under control during these cold Philadelphia winters. Daniels HVAC in Philadelphia has been providing outstanding heating and air-conditioning repair services for over 25 years. Because of our extensive knowledge in the HVAC industry we've learned a few tips along the way that we would like to pass on to help you keep your heating utilities under control.
Make a list and check it twice
Creating a plan of the things that need to be done to get your Philadelphia home ready for colder temperatures is a clever way to make sure that all the tasks get done before the really cold weather hits. Look around your home and document the obvious things that would allow unwanted cold temperatures into your home; put them on a list with a date for completion. In addition to that we recommend to have a meeting with all the residents that live in the home and discuss conservative measures such as: keeping the doors closed and thermostat control. Sometimes the little things like leaving the door open while you bring in groceries, can bring the temperature of the main area down 10 to 28° within just a few minutes.
Have your heating system maintained
You would expect an HVAC article to have heating system cleaning and maintenance as one of the tips, but it really is a good one! You can refer to our previous article on heater cleaning & maintenance for more detailed information, however; a clean heater is a happy heater. Making sure that your filters are replaced and blowers are free of debris is an essential and necessary step to getting your heating system ready for winter. If your heating system in Philadelphia is over 10 years old we recommend that you have an HVAC professional, such as Daniels HVAC who is been serving Philadelphia for over 25 years, come in and inspect the wiring, burners and combustion chamber to make sure that there's no damage that could cause you expensive heating repairs down the road.
TIP: Keep your vents uncovered by furniture… even a simple end table can block the convection principle that warms many Philadelphia homes.
---
Daniels HVAC has been Serving the Philadelphia area for over 25 years. Call today to see the difference experience can make! (267) 971-3639
---
It's not easy when it's breezy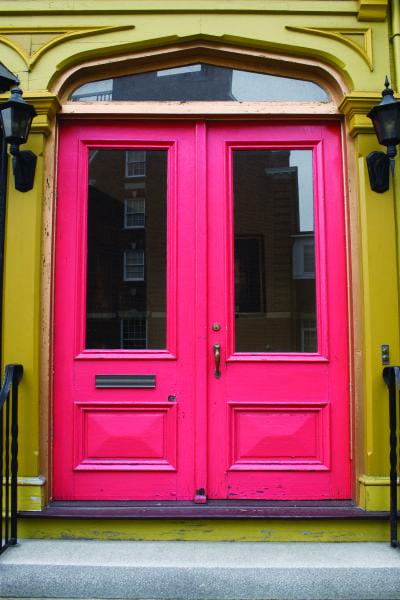 Drafty doors and windows are one of the most common issues found in older Philadelphia homes. The gaps that develop as a home settles over the years can create air leaks that allow the cold air to come into your home. While you might think that a little crack around the windows or doors is no big deal, because of pressure density variations, when it is cooler outside and warmer inside it essentially pulls the cold air in; as air of higher density is always pulled by that of a lower density such as warm air.  Also by installing those storm windows instead of screens can help insulate the windows from the cold air.
TIP: Replacing door thresholds and shimming hinges is a cheap way to a help with your utility bill this winter. Also, keep your windows locked. You probably noticed when you go to lock your windows that you have to push them down a little bit more to get the lock to line up.
My heat just flue out of the chimney…
(Some of you might get that joke) for many homes in Philadelphia a fireplace is a nice centerpiece to the living room but it's also a source of major cold air leaks in your home. Even if you close the flu if the fireplace has not been regularly maintained it may not close completely leaving a clear draft. Because heat rises the chimney is a natural escape for your heat and can make your heater run longer to maintain same temperature. We recommend getting a chimney balloon for your Philadelphia chimney that you insulate to fill the gaps inside your chimney. (Unless of course you use the fireplace, make sure to take it out before you light up the fireplace). You can pick up a chimney balloon at Home Depot or Lowe's for around $55.
TIP: Research has proven that using a fireplace, while heating the immediate room, actually pulls the temperature down in the other rooms of your home. When operating a fireplace, be sure to close all of the doors to the bathroom and bedrooms to help the temperature differential from pulling the temperature down in those other rooms.
Earn your degree today …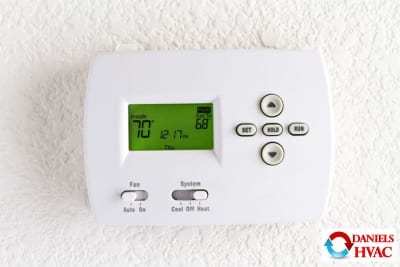 The thermostat is the heartbeat of your heating system in Philadelphia, and allow you to set the degree of temperature for your comfort level. This is where the advice from Grandma and Grandpa really hits home; by adjusting the temperature down a couple of degrees you can save big money on your utility bill. (Most heating systems that are running efficiently can save 5% per 1 degree down over an eight hour period of time. Most people do not notice a degree or two for the temperature; especially if it's done over a period of time; for example: lower the temperature from 72° to 71° and then two weeks later lower to 70°.
TIP: Adjust the temperature down while you sleep; you're already bundled up under blankets so you're not going to notice the temperature difference, not to mention wearing a sweater and some slippers in the house can also help keep the heater from working as much.
This simple change in temperature will often go unnoticed but can make a big impact when the utility bill comes. Daniels HVAC can install and automated thermostat that helps in the control of the temperature and increased efficiency of your current heating system in Philadelphia.
Useful Links
Learn More about Heater Repair Services offered By Daniels HVAC Philadelphia – Click Here
See what our customers are saying about our HVAC Repair Services Philadelphia – Click Here