TIPS & TRICKS TO KEEP YOUR HOME WARM FROM THE BEST HEATING REPAIR COMPANY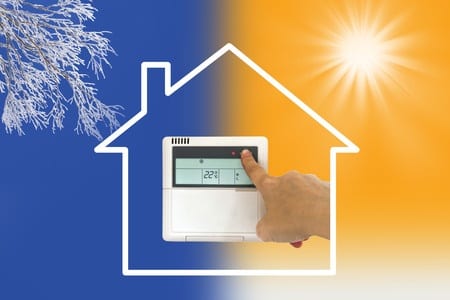 In Philadelphia, the temperatures can get really cold sometimes especially during the winter months. It has become a common phenomenon for homeowners to begin to contemplate on the readiness of their heating system in handling the winter months, whether they will be able to run constantly. There is no doubt about it; keeping your home as warm as possible is one of the things that will be at the top of your list when getting ready for winter. To prevent your home and provide affordable heating system from time to time during the winter, it is time for you to make use of simple tricks to keep your home warm and to save energy as much as possible during these periods. As a heating repair company that has been working for a very long period of time, we care truly about our customers' comfort. There are many occasions where the outside temperature will drop, especially during the winter, all you need is to keep calm and make use of tricks highlighted below to keep your home as warm as possible:
Make Use of Rugs and Several Carpets: When you lay a number of rugs and carpets over hardwood floors, you are trying to retain heat as much as possible. This will not only retain heat, but will also make your family's feet feel better when they walk around the house barefoot.
Invest In Insulation: Another very effective trick is to put plastic film around your windows to insulate your home. These plastic films are reasonably priced and are very effective in preventing drafts of cold wind from blowing past any warped and old window frames. Thinking about where to get plastic films, do not worry yourself much; they can be purchased from majority of hardware stores around you. All you need to install them around your windows is just tape. Insulation is very useful when you need to save money. This does not have to be costly. You can also try foam weather stripping for both your windows and doors; this will help to keep valuable heat ensnared inside.
Keep Your Doors Closed: Simple right? But it is one of the most effective ways to keep your house as warm as possible. Keep your doors closed either you are in a room or not. Close your doors immediately you leave a room. This action helps not only to trap heat, but also to retain heat. When you leave your doors open, you are creating room for heat to escape and do not forget, more cold air will rush in. This method is particularly important for staying warm at night.
Our heating repair company is accessible 24 hours a day to cater for your furnace repair, AR's premier heating repair as well as your duct installation. We are standing by to help you with all your HVAC services. Contact us at www.DanielshvacPhiladelphia.com today to learn more about our services and special offers. Our major goal is to keep you cool in the summer, warm in the winter and safe throughout the year.