5 features of a Facility Maintenance Company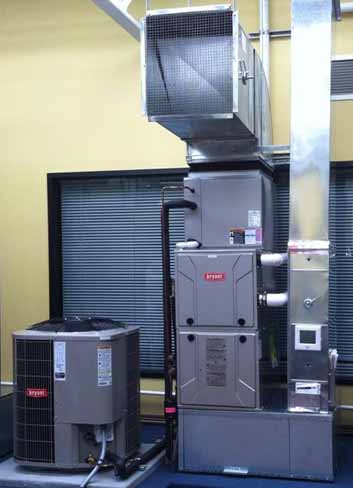 How is the facility maintenance company you have been engaging for work in your home? Are they the punctual type or the kind that shows up late for work? Can you say they have given you the best services, so far? Finding a facility maintenance company that will give you the best services shouldn't be much of a hassle. After all, you don't have to spend lots of time dealing with maintenance issues when you have pending work and personal issues to deal with.
The following are things you should look for when hiring a facility maintenance company:
1  Quick response to your requests
There is nothing you will appreciate like a facility maintenance company that responds urgently to your call for services. You need to be confident that they care about your maintenance issues as much as you do. If their staff is well trained, you will be sure they will treat your work with so much importance that they will show up on time. Besides, they should be able to complete the work with great efficiency. Giving you a follow-up call is one way of relieving you of stressful situations.
2  Meeting your needs
After maintenance work, the company should be able to check for any needs they haven't met. This may involve talking to customers as well as employees. The maintenance company leaves you with the freedom to deal with your clients and have some personal and family time.
3  Leaving nothing out
To be sure they have carried out the task you asked of them in its entirety, a facility maintenance company should give attention to detail. As soon as the job is complete, they need to carry out tests so they don't miss anything. Since they are in charge of the job, they should have no problem taking ownership of any problems that may occur.
4  Service beyond normal
When you are working with a great facility maintenance company, they should be able to give you service around the clock. It wouldn't matter whether it's night or day; the company will be there for you always. As you know, emergencies can happen at the least expected time. It could be in the morning, midday, evening, or late at night. A facility maintenance company should be at your beck and call, twenty-four-seven. You may be away on holiday but the company isn't.
5  High understanding of the job
The facility maintenance company you hire should be one whose top management is abreast with the industry in which they operate. The company will better understand your needs if they have worked on such a job before. Part of the required experience involves hiring and managing service suppliers and vendors. Since they know what you want, they are able to empathize with your unique needs and daily challenges. It's only a facility maintenance company that takes this approach that can give you the best service.
What's it that you want a facility maintenance company to do for you? Don't be afraid to give us a call when you have an issue with your HVAC system. If anything, we can provide maintenance services before an emergency occurs.
Useful links
Learn more about Daniels HVAC in Philadelphia – Click Here
Learn More about  Heating Repair and Installation Services – Click Here
Contact us today – Click Here