Heating & Cooling Repair Company in Philadelphia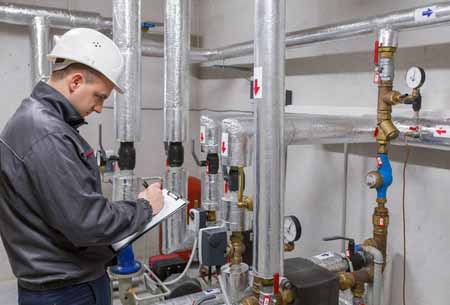 When it comes to repairing your home's heating and air condition system in Philadelphia, you only want to get the best service from qualified and affordable personnel's. You need the services of a company that delivers top notch services to keep your central heating system and air conditioning systems working properly. There is much in HVAC system repair than what catches the eye and the efficiency rating. Matching components, sizing, and proper repair are key things to consider.
Central heating system repair in Philadelphia
Central heating is a heating system that heats the air at a central point and sends it through your entire home or commercial building duct work to provide warmth. As technology progresses, there are more options of heating system, including a ductless heating system.
Heating and cooling repair company in Philadelphia will analyze your heating system, identify any malfunction and provide repair services that your heating system might need. Whether it's a modern system, a high-efficiency system or it's an old heating system, the team of experts have been trained to provide the necessary needed repair and maintenance. The repair and maintenance work will keep your heating system in top working order to help you cut your monthly energy cost.
Air conditioning repair
A tradition home air condition system has two parts: an outdoor unit and an indoor unit that comprises of a furnace and air handler, etc. the outdoor unit cools the air and sends it to the indoor unit for circulation to various rooms in a home. Both units are designed to work together, so if one unit fails, you can get maximum efficiency.
Heating and cooling repair company in Philadelphia, have trained and certified technicians who will analyze for any malfunction in your air conditioning system. After diagnosing you system malfunction, they will offer the needed service to ensure you get maximum efficiency and enable your system to last longer.
Our technicians will also check:
The size of your heating system and see if has the capacity to efficiently serve your home heating and cooling purposes.

The quality of your home insulation to achieve your desired results.
When it comes to repairing, replacing and installing your central heating system or air conditioning system, we know and understand how expensive it can be. That's why we always use certified technicians to analyze, diagnose, repair and maintain your HVAC system. Our top quality services will leave you with a peace of mind.
Useful Links
Learn More about Air Conditioning Repair Services offered By Daniels HVAC Philadelphia – Click Here
See what our customers are saying about our HVAC Repair Services Philadelphia – Click Here