What Happens During An Air Conditioning Repair Service?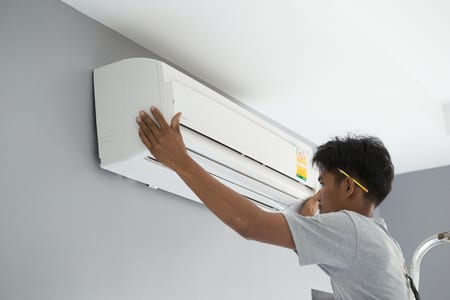 An air condition is an important equipment in any home. Whether your home has a split or window AC installed, it helps in filtering the air in your living space. This shows how important it is to have it serviced regularly. Air conditioning repair service ensures your AC is trouble-free and working properly. Air conditioning repair service helps in dealing with problems like water leakage from the AC unit, AC makes noise and much more. What does an air conditioning repair service include?
Air Condition cleaning and checkup.
The first step of air conditioning service is to check if there is water dripping in the AC system. An air conditioning service technician will check to identify leakage from tubes or pipes inside the unit. While doing this, he/she will drain, remove dirt and debris and clean the AC unit to enhance its performance.
Fin and air filter cleaning
An Air condition collects a huge amount of dust and debris when it operates. During an air conditioning repair service call, all the dirt and dust are removed and cleaned to prevent problems like ice formation in the Ac or AC not cooling. The fin also needs to be cleaned and washed of any dust or mold buildup.
Cleaning the AC evaporate and condenser fan
Cleaning mold and dust from the AC condenser and evaporator fan is also done during the air conditioning repair service. The fan is located in different locations of both AC types. In split AC, it is located in the external/outdoor unit.
Coolant level check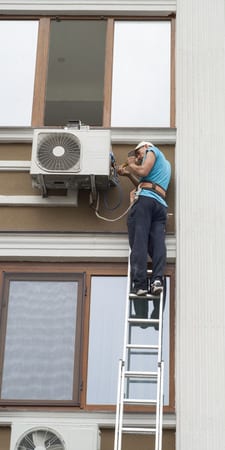 An air conditioning service technician needs to check the coolant level in the AC. When the coolant level is less, your AC stops working. This is because the temperature of the cooling coil drops below the normal level.
AC evaporate and condenser coil cleaning
Dust and dirt cause your AC system to overheat. During an air conditioning service, the condenser and evaporate coil are cleaned. Also, other key components of the AC units are cleaned to avoid further damage.
Overall inspection
During an air conditioning service, an overall inspection is done after all the other service is done. Major components like the fan motor, condenser unit, compressor, evaporator unit, thermostat and many others are inspected for any faults.
An Air condition service helps in identifying the AC problems and ensuring that all parts of your AC are functioning properly. Having a regular air conditioning service is the best way to optimize your AC unit.
Useful Links
Learn More about A/C Repair Services offered By Daniels HVAC Philadelphia – Click Here
See what our customers are saying about our HVAC Repair Services Philadelphia – Click Here