Water heater installation & repair Philadelphia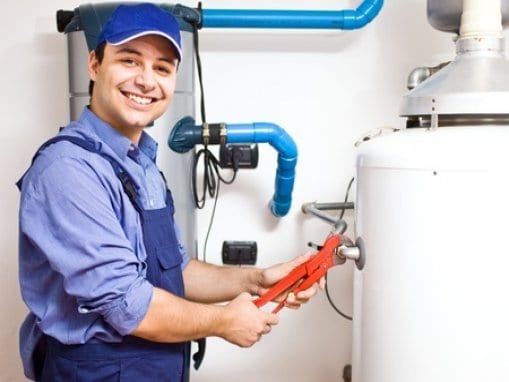 Never wait for the cold winter to set in before repairing your water heater. Not that you don't need hot water in summer! Far from it. It's just that the heater will come in handy over winter. Repairing your water heater will definitely cost you some money. Knowing how the cost of repairs is arrived at should save you lots of stress. Your water heater installation & Repair Company in Philadelphia should be able to show you how this cost is determined.
Here are a few pointers to the cost of repairing a water heater:
  The cause of the issue
Because of their simplicity and straight forwardness, there are very few things that can go wrong in conventional water heaters. Either a gas burner or electric element heats the water leading to the build-up of pressure in the tank. It's this pressure that forces water out when you turn on the tap. Thus the failure of water flowing out could be due to a broken thermostat, tripped circuit breaker, or a pilot light out. Also, the heating element could be faulty or broken.Your water heater installation & Repair Company in Philadelphia says it's relatively inexpensive to repair and replace any of these parts. With time, however, minerals in the water react with steal causing corrosion of the water tank. Leaks in the water heater might mean replacement of the entire system.
   Repairing or replacing?
A conventional water storage tank and heater should last for between 10 to 15 years. If you have used your unit for any length of time within that range you might just replace it. Your water heater installation & Repair Company in Philadelphia advice that you should avoid regular age-related problems. They, however, they advise you to repair it if it's only a few years old.
   Consider having a more efficient system
The water heater installation & Repair Company in Philadelphia vouch for the efficiency of modern water heaters. Apart from heating your water better and faster, they also have the ability to help you save on energy costs. Most of the modern water heating systems are foam-insulated resulting in higher retention of heat. With new glass liners, water tanks are less susceptible to corrosion.
You will definitely pay some money to your water heater installation & repair company in Philadelphia for the installation services. However, you should expect to pay up to 20 percent less with a modern water heating system. No matter how much the new water heater costs, it's much more cost effective than your old one.
   Have other costs in mind
Replacing your water heater might not be as putting a new system in place. You might have to upgrade water supply pipes, venting system, drain pan, and water heater mounts. Your water heater installation & Repair Company in Philadelphia will definitely help you address these issues before installing a new system.
Whether you have a traditional water heater or a new one, maintenance is key to ensuring longevity. Remove sediments by flushing your tank at least once in a year. You will save lots of money when your water heater operates more efficiently.
Useful Links
Learn more about our Water Heater installation Services Philadelphia – Click Here
Learn More about Daniels HVAC in Philadelphia – Click Here
See what people are saying about us – Click Here