When It's Time To Replace or Repair Your Air Conditioning System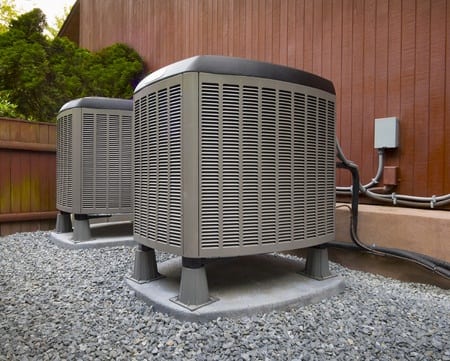 After several years, you need to ask yourself whether you should replace or repair your air conditioning system. Before you make the final decision there are certain things you will need to look at. The lifespan of a heat pump is up to 16 years while a furnace may persist for some 20 years. But how long it actually lasts depends on the care you give to your AC system. Even with all the repairs and tune-ups you do, there comes a time when your air conditioning system must be replaced.
Here are the points to consider when making a choice between replacing and repairing your air conditioning system:
To avoid putting your life and that of your family at risk, you should consider replacing a heating system that's proving to be a safety hazard. Why spend so much money doing temporary repairs when you can install a new system? For instance, a broken heat exchanger will leak carbon monoxide and expose your family to the danger of respiratory disease. You can't afford to take the risk.
If your AC system has lasted for its expected lifespan, then it is time you replaced it. Usually, a furnace will not go beyond 16 years after the first installation. Check the date of installation on the unit. If it isn't there, retrieve the model and serial numbers and find out from the manufacturer how old the unit is like to be. However, don't rush to discard the unit. If it hasn't burned out yet, ask a qualified technician to have a look at it and advice you appropriately.
To heat your home effectively, the heating system must be running efficiently. You can gauge the efficiency of an AC system by gauging how effective it is heating all the rooms in the home. If it is efficient, then the heat will be spread out evenly. Where you rely on an old AC unit, you may fail to get the heat to all the rooms in your house. So if you frequently notice a discrepancy in the heat distribution around your home, replace the AC system.
4. High Repair and Maintenance Cost
There comes a time when it is more logical to replace an AC system, rather than try to repair it. When an expensive part of the system such as a furnace or heat exchanger replacing it is the only option. A new system may cost must initially, but it will save you a lot of money in terms or repairs and maintenance. For the first few years, all it will require is regular maintenance.
Rising energy bills is a sign of an inefficient AC system. If you are paying more in energy bills than you used to, then it might be time you considered replacing the AC system. With a new system, efficiency will be improved and the energy bills put under firm control.
As you can see, the decision to repair or replace your AC system is entirely based on your personal experience. If the system isn't working as expected, why continue having it?