What to Look For In an Air Conditioning Service Provider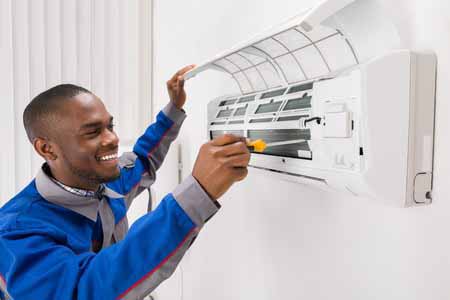 One thing about HVAC systems is that they can break down when you least expect. To get life around your home, you need a responsive service provider. Not only should the company be experienced enough, but it should also be in a position to provide 24/7 emergency services. Regardless of where you live, you should be able to find the right professional to work with.
Here are some of the traits of a professional repair and maintenance service:
1. 24/7 Emergency Services
The main reason you need a reliable plumber is the unpredictable nature of emergencies. Say you are resting in your house during the day when your HVAC system breaks down. You may opt to have you and your family freeze to death or call a professional to provide air conditioning services. A good contractor should be on call 24/7. It doesn't matter the time of the day you need their services. They should respond promptly and arrive at your home when they say they will do.
To know if you are dealing with a true professional, you should ask for the necessary licenses and insurance. As such, all air conditioning repair companies should have licenses from the county as well as the city. In addition to the current licenses, they should have insurance to protect their staff and your property. For possible injuries among the staff, the company should have a workman's compensation policy. This will protect you any resultant liability.
3. Offering Different Services
While some contractors tend to be specialized in a specific line of work, the best are those who can handle several tasks. Apart from handling the plumbing systems and A/C units, the contractor should also have the ability to repair your water heater. Even where the contractor is specialized in HVAC systems, he should be in a position to handle ductwork repairs as well as issues to do with air quality.
5. Ability to Respond to Questions
It doesn't matter how simple or complex your project is. A good contractor should be prepared to give answers to all your questions. If anything, they should be able to explain complex issues in an easy-to-understand language. If you have questions on the plumbing method to use, the contractor should clearly explain the reason for preferring a specific one. In the end, the plumber should leave you with 100% satisfaction about the service.
6. Having the Right Tools and Equipment
Due to the nature of their work, air conditioning repair contractors should have all the necessary tools and equipment always. If an emergency happens at night, there will be no time to hit the stores and buy the necessary equipment. Being properly equipped helps them to better respond to emergency situations. Besides, they can handle all the necessary tasks.
If you are looking for a great HVAC contractor, be careful who you pick. Not many of the available contractors give you 100% percent satisfaction like Daniels HVAC Philadelphia. Assess a contractor on the basis of the criteria discussed here and you will never go wrong. If in doubt, call us for high-quality service. In addition, our service is the most affordable in town. Thank you Daniels HVAC.