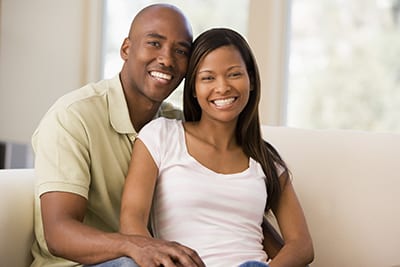 An overlooked, and often under appreciated, part of your heating and air-conditioning system in Philadelphia is the heater vent. While there are many components to your average forced air heating system such as: fuel source, combustion chamber, igniters, wiring, blower, regulator, rheostat, thermostat and ductwork; the heating vent is actually the one functional piece that allows the entire system to work as designed.
As a professional HVAC company specializing in installation, repair and maintenance of all types of heating systems in the Philadelphia area; Daniels HVAC knows a thing or two about the function and proper use of the heating vents in your Philadelphia home.
Go with the flow
Heating vents that have been professionally installed by a licensed and certified HVAC company such as Daniels HVAC, which is been serving the Philadelphia area for over 25 years; have been strategically placed to allow for the maximum circulation of heat for a forced air heating system. The angle of the vents and placement allows for the forced air heating system to properly distribute the heated air into each room. When properly installing heating vents in a Philadelphia home: the size of the room, the height of the ceiling, angle of the ceiling and wall configuration are taken into consideration so that it will allow for a maximum convection effect that helps to keep the room comfortable and eliminate cool zones.
What are Cool Zones?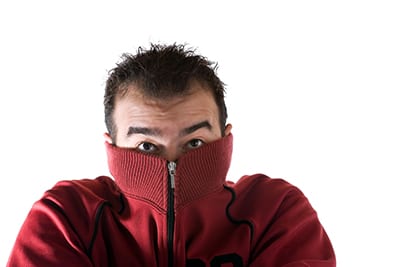 Cool zones can be created when the heating vents have not been properly positioned in the original installation, have been damaged, closed, blocked or redirected. Part of a heating system evaluation performed by Daniels HVAC in Philadelphia would be determining whether any of these conditions exist for the proper direction of forced heated air into the room.
Sometimes the elimination of cool zones is just a matter of properly directing the airflow to meet the needs of the room. Often times when a room addition or structure manipulation, such as moving a wall, is performed by a general contractor they fail to consults a properly licensed, trained and certified HVAC company as to the necessary changes that may be needed for the HVAC system to function as designed.
As a results the original design and placement of the heating vents does not properly provide comfort to the entire room, developing cool zones. If you have recently had any home improvements that have change the overall structure of a room, be sure to have Daniels HVAC in Philadelphia perform a heating system evaluation to help provide cost-saving solutions and provide comfort throughout each room of your home.
---
Daniels HVAC has been Serving the Philadelphia area for over 25 years. Call today to see the difference experience can make! (267) 971-3639
---
Keep your heating vents clean and clear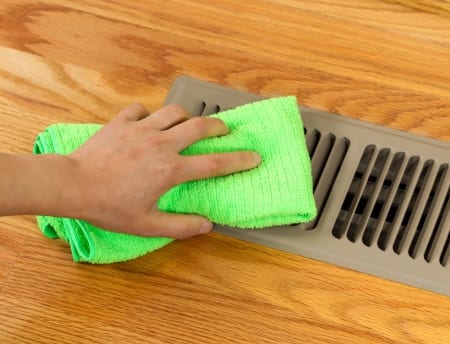 Many times the proper use of the heating vent is not considered when placing furniture within the Philadelphia home. Many are more looking for the aesthetics of the room rather than the appropriate flow of heated air. When furniture is placed on top of the heating vents it can significantly change the dynamic of the room allowing it not to be properly heated, additionally increasing your monthly bill because your heating system would have to work harder to maintain the same comfort level. Because many of the heating vents are positioned based upon the principles of convection heating, when furniture is placed, blocks the heating vents, naturally the cycle is broken.
Heating vents can, and do; collect dust, dirt and debris that can build up over a period of time. While independent filters are available for heating vents; the best solution is to remove and clean the heating vents at least twice a year. Because some heating vents are mounted beyond the reach of a standard stepladder, be sure to contact a professional HVAC service or handyman service to safely remove those vents for cleaning and reinstallation.
If the heating vent is damaged to where it is not properly directing the forced air heat to go where it was designed; be sure to replace it with the exact same vent. Changing to a different style vent or decorative vent will naturally change the heating properties that the room was designed to promote.
When experience counts
Daniels HVAC has been providing quality heating and air-conditioning services to the Philadelphia area for over 25 years. As a licensed, trained and certified HVAC specialist, Daniels HVAC has set the standard for quality workmanship and trust in the Philadelphia community. Because of the vast experience that Daniels HVAC has in the Philadelphia area for such a wide variety of heating systems they have become the first choice when diagnostic analysis is needed for heating systems. Whether it is determining and eliminating cool zones or electrical system failure and heat exchange concerns; Daniels vast experience allows him to easily make a determination using state-of-the-art equipment and unmatched expertise to find solutions quickly and accurately. When it comes to diagnostic evaluations, be sure to trust experience over price; many franchise companies send in undertrained day laborers with little experience charging an hourly rate to diagnose different HVAC problems… essentially training on your dime. Be sure to trust Daniels HVAC in Philadelphia and their unmatched 25+ years of experience for all of your heating and air-conditioning needs.
Useful Links
Learn More about Heater Repair Services offered By Daniels HVAC Philadelphia – Click Here
See what our customers are saying about our HVAC Repair Services Philadelphia – Click Here