Top 4 Features of a Good Plumber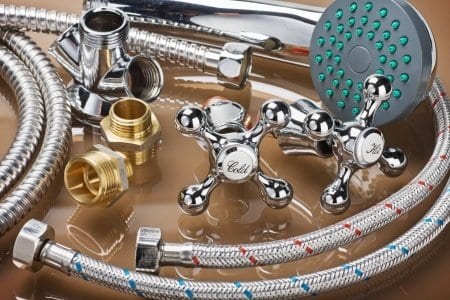 Are looking for someone to do plumbing installation in your home? Are leaky pipes giving you problems to the extent that you need to hire a plumbing repair expert? Whatever the reasons you need a plumber for, make sure you hire someone who is trained and experienced. At the end of the day, what you want are quality services.
A quality plumber should essentially have a number of great features, some of which may look obvious but are still essential. Here are some tips to guide you when hiring a plumbing company:
They Have a Local License
Local plumbers who offer a variety of services are usually the best to engage for your project. They should essentially be able to provide plumbing installation and plumbing repair services. But that is not enough. They should have a license to offer all the services they claim to provide. Once they come to your home, you may want them to perform extra services such as HVAC repair. Don't allow them to touch your HVAC system if they are not licensed to do the work.
Offering Emergency Services
You should work with a plumber who is available whenever you need them. You never can tell when your plumbing system will go haywire. Work with plumbers who are on call around the clock and are ready to handle emergencies with your plumbing system. The plumbing system may run into problems unexpectedly thus necessitating the need of for a plumber. No matter the time of day, a plumber should be able to quickly respond to your call for help.
Established In the Community
How well is the plumber you intend to work with known in the local community? A good plumber should, of necessity, have references who can vouch for him. From the word of the references, you should be able to know how consistent the work of the plumber is.
Find out from your friends, family, and neighbors if they have worked with that particular plumber in the past. The aim is to understand if the plumbing services they offer are the best. If you can find a plumber who has been practicing for a number of years that is the one you ought to hire. You need to be confident that the contractor can carry out the plumbing repair work you are hiring them for.
It is not enough to have a good looking website since that is something that almost anyone can pull off. A plumber's website should essentially have numerous pages that describe the services on offer. It is also important that the plumber maintains an active blog featuring current promotions. That's an indicator that the company is not just professional but it is also busy service people in the community.
You don't need to look too hard to find a plumbing company that fits much of what is described here. A little homework should set you off in the right direction. Talk to us today for the best plumbing services. You will have no reason to work with someone else when are through with you.