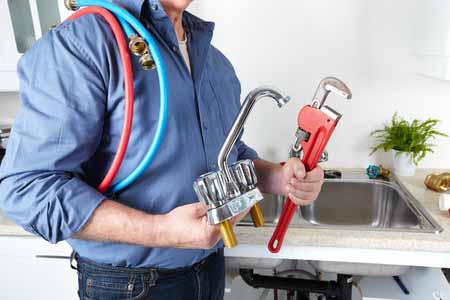 Think about it… You turn the knob and the water comes on, you push the handle and the toilet flushes, you flip the switch and the garbage disposal runs. These modern conveniences help make daily living in Philadelphia easier and more convenient; but, have you ever considered what happens when you turn the knob, push the handle or flip the switch? Plumbing is, even in its basic form, a complicated set of principles that utilizes fundamental scientific basis of gravity, water flow, pressure and friction. When all of these elements come together perfectly it makes those things that we rely on every day possible, when things don't come together perfectly; it's time to contact a plumber repair service in Philadelphia.
An experience plumber repair service makes the difference
Many plumber repair Philadelphia utilize a labor based workforce whereby they have one licensed plumber and then a host of laborers. Which means they're doing the on-the-job training on your dime. Daniels HVAC and Home services has been serving Philadelphia for over 25 years as a certified HVAC and plumber company. Our many years of plumber experience has allowed us to tackle complicated situations in a timely manner because, if we my say so, we've seen it before. From the simplest Stopped up drain to more complicated pressure vessel repairs we have dealt with quite a few different circumstances over our many years of serving the residents of Philadelphia. We have found that quite a few of the plumber repair services that we perform in Philadelphia are aware other plumber repair services have taken shortcuts rather than deal with the problem at its source. We would rather as a professional plumber repair Philadelphia, take the time and do it right the first time. This doesn't mean that we are more expensive, in fact, we hold our prices competitive against any other professionally licensed plumber Philadelphia.
Types of plumber repair service is most common in Philadelphia. Some of the plumber repair services that we find to be most common in the Philadelphia area are:
Water Heater Repair & installation
Broken Pipes
Boiler repair & installation
Garbage Disposal Repairs
Toilet Repair and Replacement
Faucets Repair and Replacement
Gas Line Repairs
Sewer Line Repairs
Water Main Repairs
While there are quite a few other plumber repair services that we can do, these are the most common ones that we see callouts for in the Philadelphia area. While many of the plumber repair services that we find our common there are some that always give us the opportunity to flex our diagnostic skills.
---
Daniels HVAC has been Serving the Philadelphia area for over 25 years. Call today to see the difference experience can make! (267) 971-3639
---
Preventative maintenance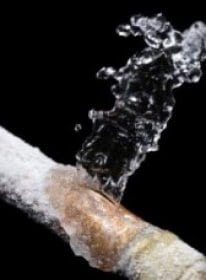 Preventative maintenance in the Philadelphia area is generally not something that is considered; most wait until something breaks then call a plumber repair service in Philadelphia. Many older Philadelphia home have plumbing pipes going everywhere; through walls, under the floors in the basement, into water heaters and boilers, outside and through irrigation and sprinklers. The older the plumbing the greater chance of pipes breaking, leaking, corroding, freezing and getting clogged due to rust and debris forcing you to call a Plumber Repair Philadelphia. Daniels HVAC and Home Services in Philadelphia offers an annual inspection where our expert team will visually inspect and test key components by a certified plumber. From bathroom and kitchens down through the pressure vessels and more a thorough inspection can help prevent costly repairs that left unattended to may cause costly repairs in water damage and more.
When Experienced Plumber Repair Services in Philadelphia Count
Daniels HVAC and Home services has been providing outstanding Plumber Repair Services in Philadelphia for over 25 years. Our experience has led to a reputation of quality and customer service which is also become our trademark. We are very thankful for our loyal customers and have enjoyed working with the great people of Philadelphia over the last 25 years and look to a bright future as we continue to provide industry leading plumber repair services.
Useful Links
Learn More about Plumbing Services offered By Daniels HVAC and Home Services in Philadelphia – Click Here
See what our customers are saying about our Plumber Repair Services – Click Here