Why It Is Important To Service Your HVAC System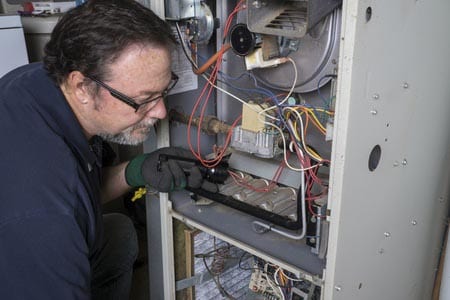 Have you thought of regularly maintaining your HVAC system? If you haven't, then you could risk having the entire system fail when you need it the most. A well-maintained HVAC system is also efficient when it comes to energy consumption and will cost you less.
Even is your HVAC system is newly installed, you need to carry out maintenance work at least once a year. It doesn't matter how expensive it is or the kind of guarantees you get from the manufacturer. Have a professional check it out to prevent mechanical breakdowns that could result in expensive repairs.
Here is why it is important to service your HVAC system at least once a year:
1. Lowering Your Energy Bills
The more you use your HVAC system, the more its efficiency becomes compromised. With time, you start paying high energy bills without special reasons. This is why you should never neglect your HVAC system. It is akin to tuning up your car for greater efficiency. A professional will remove all the things that could be compromising how efficient your HVAC system is.
After serving for a long time, your HVAC system could begin emitting strange odors and sounds. It is important that you service your HVAC system long before these simple issues morph into bigger ones that require major repairs. You don't want to end up with a malfunctioning HVAC system when you need it most.
Have a technician look at parts such as the fraying belt which produces strange noises when malfunctioning. Continued usage of such a fraying belt could damage the HVAC system beyond repair. Timely replacement of the fraying belt will prevent astronomical future repairs.
3. Minimizing Chances of Critical Failures
If not taken good care of, an HVAC system can cause avoidable consequences. Imagine the HVAC system failing on a sweltering summer afternoon or cold winter night. These are times of the year when you need the HVAC system the most. You can minimize the chances of that happening by having a qualified inspector check your HVAC system on a regular basis. Make sure you schedule annual maintenance at regular intervals.
4. Lengthening the Life of the HVAC System
You can give optimal life to your furnaces, air conditioners, and the rest of the equipment in your HVAC system through regular maintenance. If one part malfunctions, then it is likely to affect the entire system. Through regular service, your HVAC system is able to continue working normally and also give it a longer life.
Useful Links
Learn more about our furnace service Services in Philadelphia – Click Here
Learn More about Daniels HVAC in Philadelphia – Click Here
See what people are saying about us – Click Here