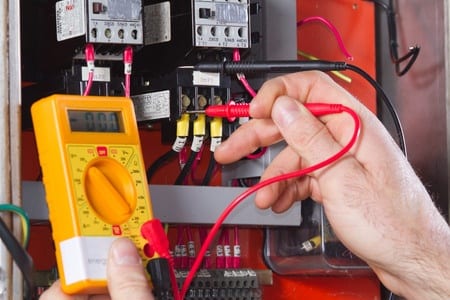 5 Reasons for Using a Licensed Electrical Repair and Service Contractor
Have you ever tried to do electrical service yourself or using an out-of-work electrician? How did the work go? Most likely, you ended up incurring extra costs as a way of getting what you paid for. That's by paying a licensed contractor to do the work you wanted to be done in the first instance and also correct mistakes that may have been caused. So why shouldn't you just hire a licensed contractor from the get-go? The following are reasons why you should work with a licensed electrical repair and service contractor:
Before they are licensed, contractors have to undergo rigorous training to prove their capability to provide safe and professional services. With such a contractor, you are sure you are hiring someone who will do your kind of work the way you want it. Having a safe pair of hands doing electrical repair and service in your home gives you peace of mind.
Most of the time, you should hire a contractor who has the training to do the type of work you have. But how will you know you have the right person when they are not licensed? It's the license, which acts as proof of the skills, knowledge, and experience a contractor possesses. They know how fast and at what cost your work should be done. If anything, they can advise you on the best electrical repair and service practices as well as the materials required. They can help you trace the root cause of a problem and in the process save you a 3-lot of time and money.
3-Understanding building codes
In an effort to remain licensed, contractors make an effort to be up to date with the prevailing national, state, local codes. The aim of the codes is to ensure safety, function, and proper installation. It is, therefore, to get the requisite inspections arranged and the permits approved when you are using a licensed electrical repair and service contractor. When you have permits, you can be sure the installation is in conformity with prevailing codes. Also, the project you are undertaking is verified to be adding value to your property. If you have any insurance claims, you can be sure they will be paid.
Using an unlicensed contractor is very risky. If any of their workers gets injured in your home, you will have to pay the damages. It even gets worse when the insurance company denies your claim because of using an unlicensed contractor. So why not just hire a licensed electrical repair and service contractor who also has a worker's compensation insurance policy?
When a contractor is licensed and reputable, they tend to stand by their work and even give a warranty. This is because they are confident the work they did will be able to hold for a specified period. Where any problems occur in the intervening period, they will come and carry out repairs free of charge.
Clearly, you understand reasons for hiring a licensed electrical repair and service contractor.
Useful Links
Learn more about our electrical repair services Philadelphia – Click Here
Learn More about Daniels HVAC in Philadelphia – Click Here
See what people are saying about us – Click Here