Electrical Repair and Maintenance for Homes – Reasons to Hire a Professional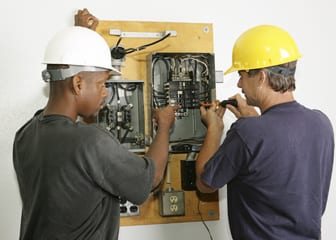 Don't allow the year to pass before hiring a professional electrical repair and maintenance professional to work on your home. Like many other households, the electrical system in your home is key to your well-being. If you have a television set and home entertainment system, you know how a small interruption in the electric supply can dampen spirits. But the electric wiring in your home needs to be kept as safe as possible.
Increased efficiency
Regular electrical repair and maintenance is a great way of pre-empting problems with your electric system. That will not just save you money, it will also prevent time wastage and the resultant frustrations. One way to save money is having your electric lighting system upgraded. Call a professional to do some preventive maintenance and help single out faulty equipment which could be eating in your appliances' efficiency. For example a damaged HVAC system.
Enhanced safety
To be sure about the safety of the electrical repairs and maintenance works being done in your home, it is important that you only hire a professional. It should, of necessity, be the holder of the necessary licenses. Electrical wiring is not a DIY kind of work. Attempting to do the work yourself is likely to expose you and your family to the likelihood of electrocution and fire due to an electric fault. On the other hand, a professional knows how to maintain the highest levels of electric safety. Annual electrical repairs and maintenance in your home will ensure the accident due to overloaded transformers, faulty wiring, and falling electrical parts are avoided.
Fast solutions
Are you a DIY kind of guy? It is highly likely that you can do electrical repairs and maintenance with utmost safety. However, that is not all that matters. Factor in the time it takes to finish a single job and you have a reason to hire a professional. With a DIY job, you certainly can't match the speed of a professional. The right contractor should find it easy to finish the work in record time. So the next time you have an electrical emergency, don't waste time trying to fix it yourself. Save time by calling a professional electrical repair and maintenance contractor for homes.
Reduced costs
To most individuals, DIY electrical repair jobs cost less than hiring a professional. If you are replacing certain parts that should take you a very short time if you know exactly what you are doing. Only that you should be careful to pay full attention to detail. Things that could go wrong need to be pre-empted and dealt with before their result into a huge repair bill in future. Faulty wiring is one of the causes of fires in the home, resulting in damage and loss of property. That is why you need to hire a professional, no matter how small the task is.
Days are gone when men were expected to be fixers of almost everything in the home including the electrical system. Hire a professional today. Daniels HVAC Philadelphia